Last week we gave out a Cherry Blossoms Cross, in observance of Easter. We have seen some amazing samples using this pattern. I though I would share some of my favorites that I have seen so far.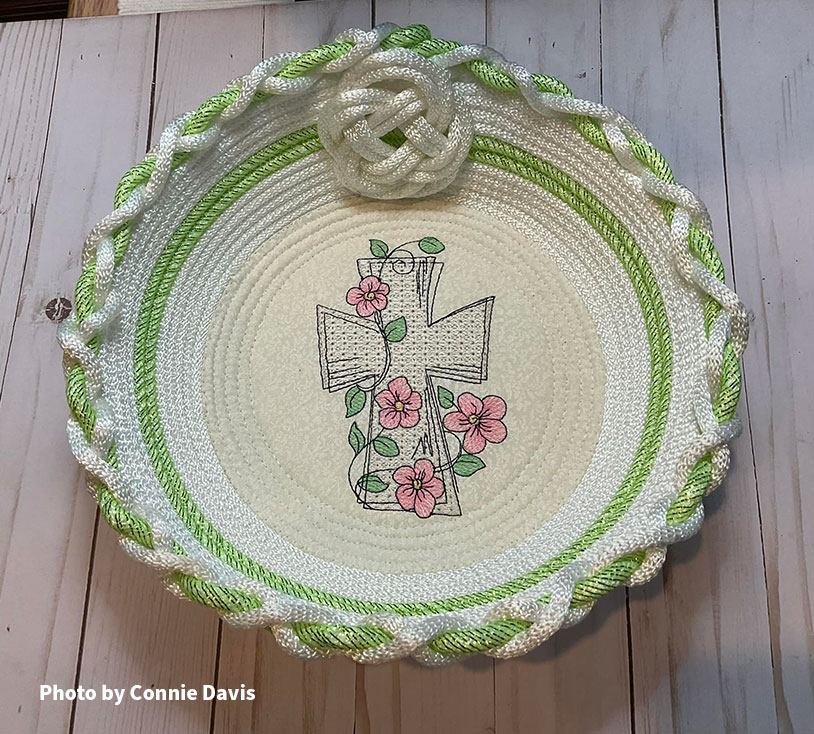 This rope bowl is just spectacular! I love the details of the braids that finish it off, along with the medallion. And the cross sitting at the base of this bowl, is simply stunning! Lime green and pink is one of my favorite color combos. There is nothing about this project that I do not like. Thank you so much Connie for sharing! Lovely work!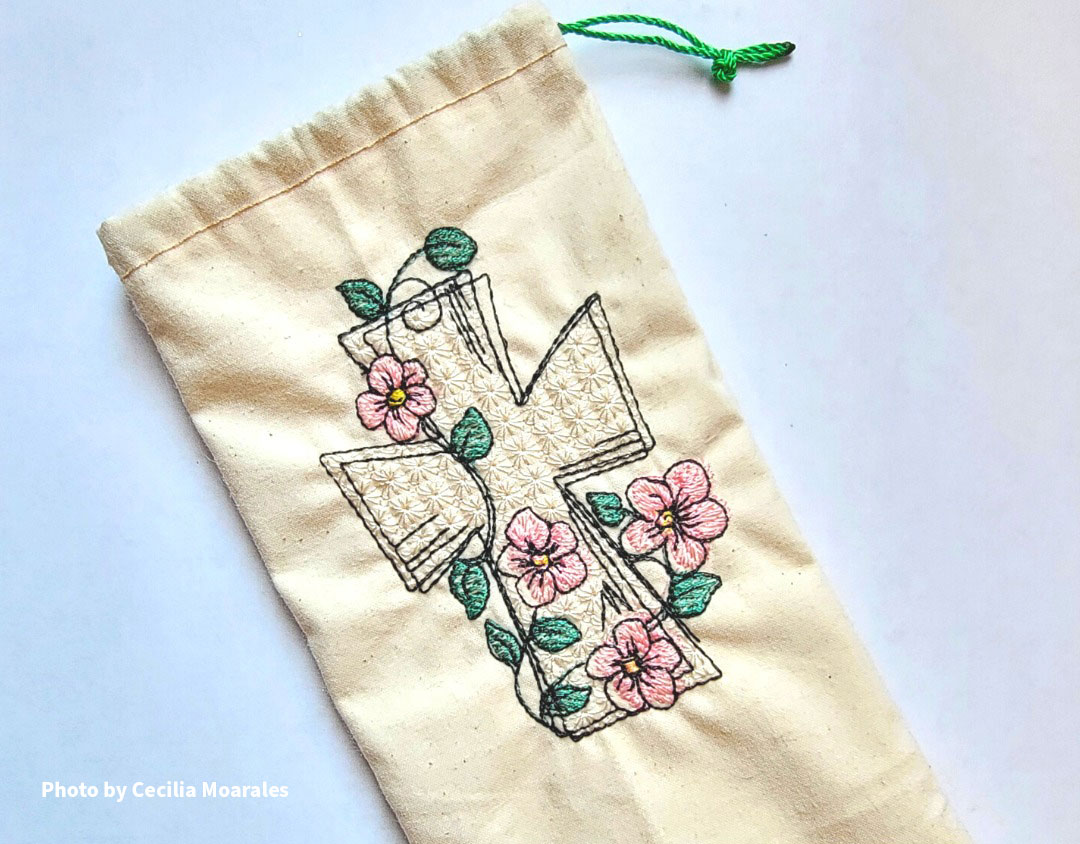 Wow, how fun is this gift bag? The cross is highlighted beautifully on this bag, and what a perfect way to deliver a special gift! Beautiful job Cecilia! Thanks so much for sharing!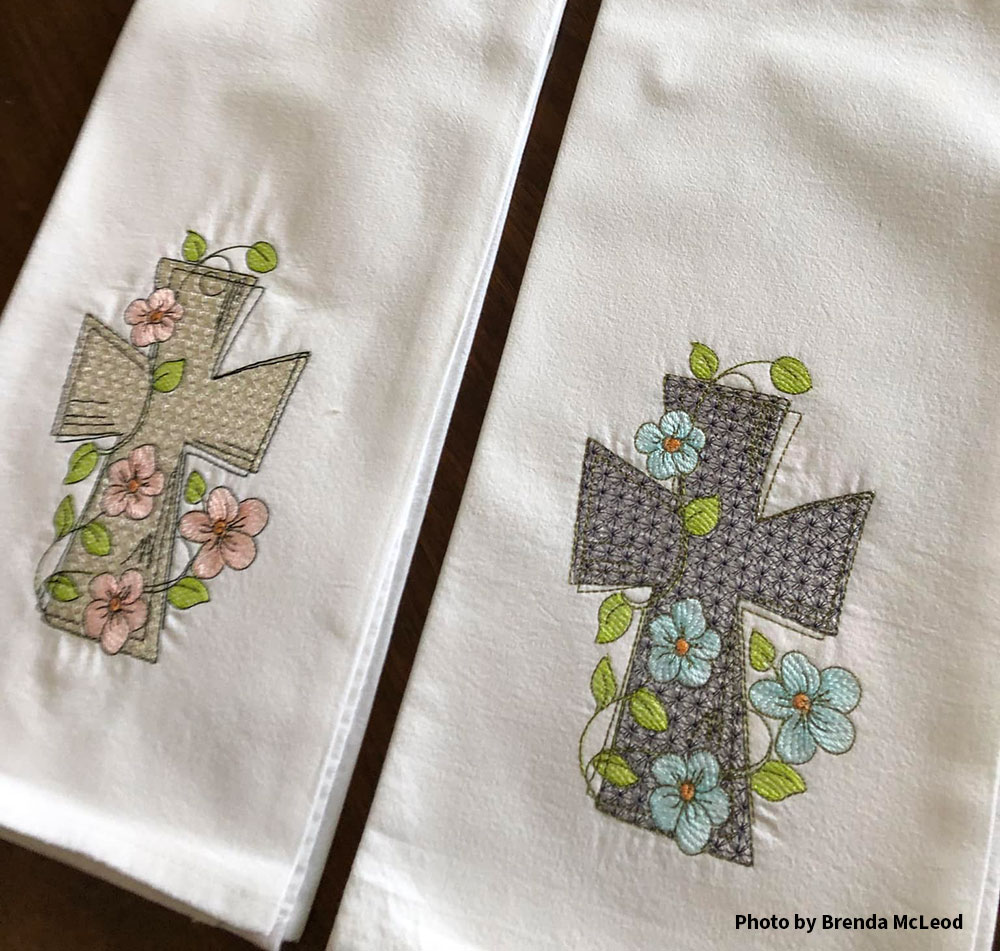 How pretty are these towels? Flour Sack towels are just about my favorite towel to embroider on. The finish is always so clean and crisp. They are usually so pretty, that I never want to use them. I just love the blue flowers against that pewter cross. Lovely work Brenda!
Show Us Your Work
Always curious, we would love to see what you are working. If you have a recent project you are proud of, please feel free to send us some lovely shots! To submit projects for featured blog articles, or if you have any questions, please email: info@embroiderys.com.
Looking for more inspiration?
Check out more Customer Projects blog posts HERE
Just Have to Have the Projects you saw?
Cherry Blossom Cross He is Risen Garden Flag
Recent Posts
With Halloween getting close at hand, it is time to get busy coming up with unique and enterta …

For this weeks amazing projects, our clients focused on something that would help keep one of their …

In a continuation on our Fall theme, we have some amazing creations made by people just lik …