Nostalgic and whimsical, we have recently illustrated a line of sewing notions patterns. And when we released the patterns, I thought that they were quite beautiful. But then, oh my the projects I have seen since releasing them - what I see people making with them, even more stunning and creative! Here are a few projects that have been submitted to our group. We know you will enjoy them.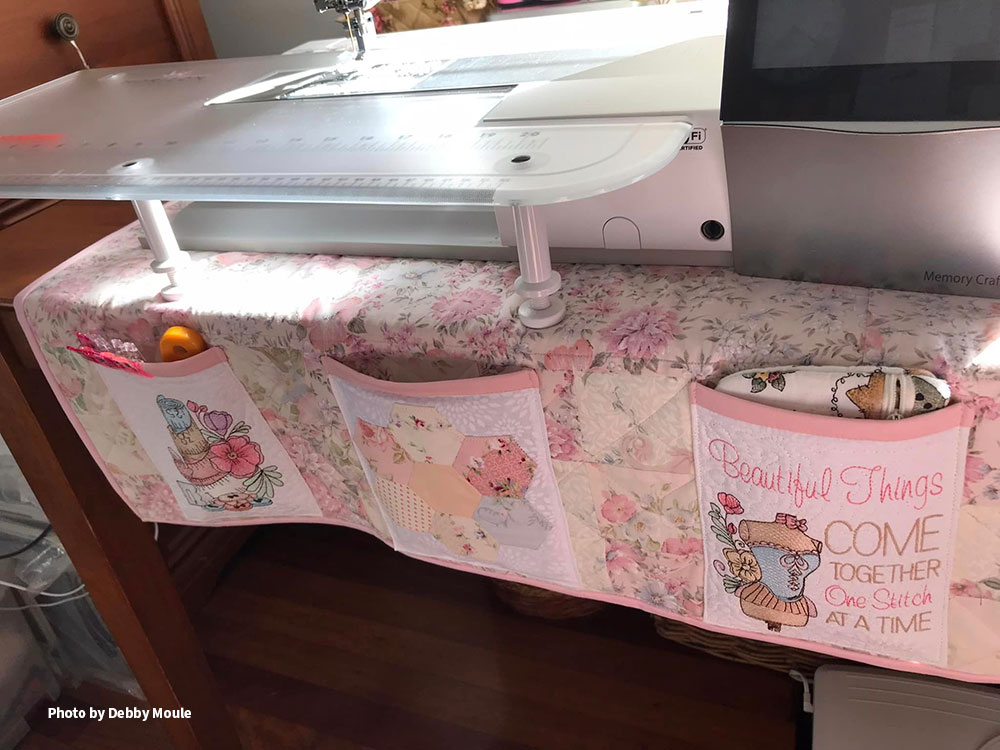 We really love the creativity behind this piece. I love the beautiful pockets meant to hold her sewing supplies. With the attention to detail and beautiful sew out, you can tell this was made with love. Thank you for sharing Debby!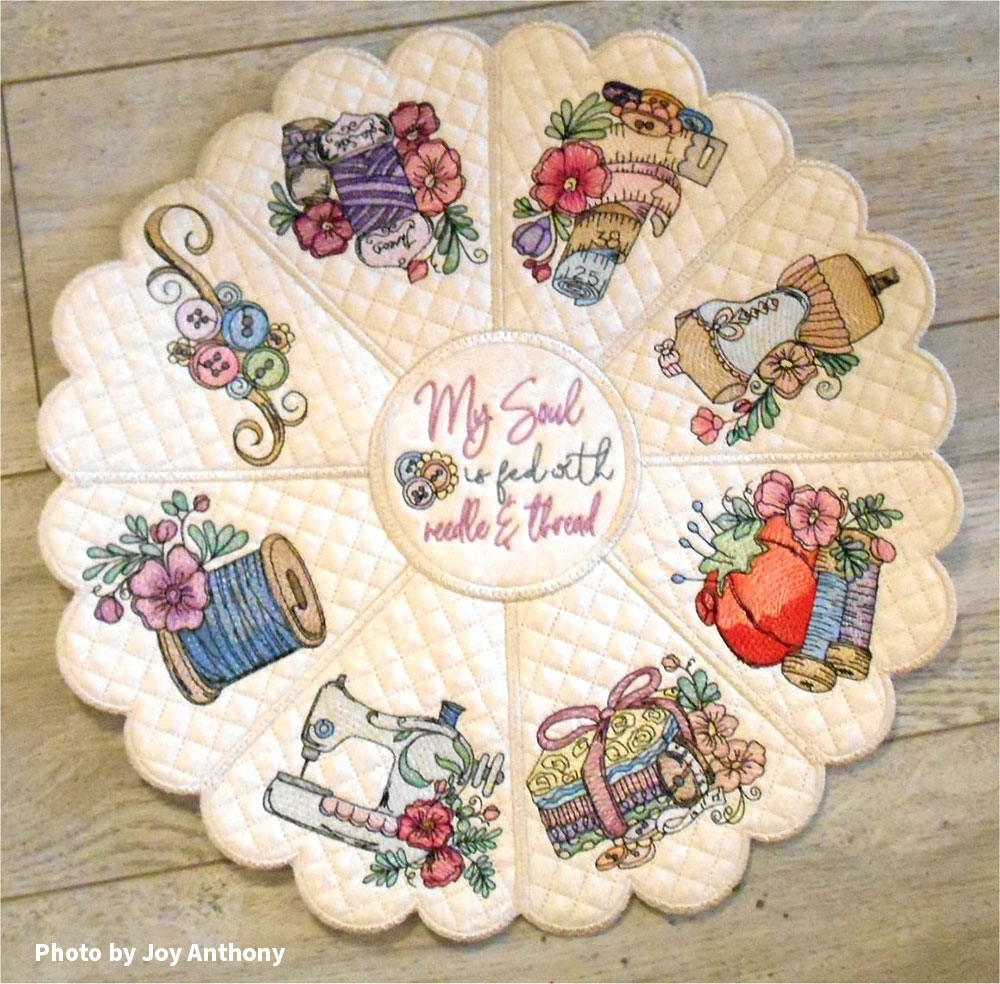 I love it when I see someone re-create a project that we have posted. I love the vintage look and feel of this project. It is just so pretty. Great job Joy, and thank you for sharing!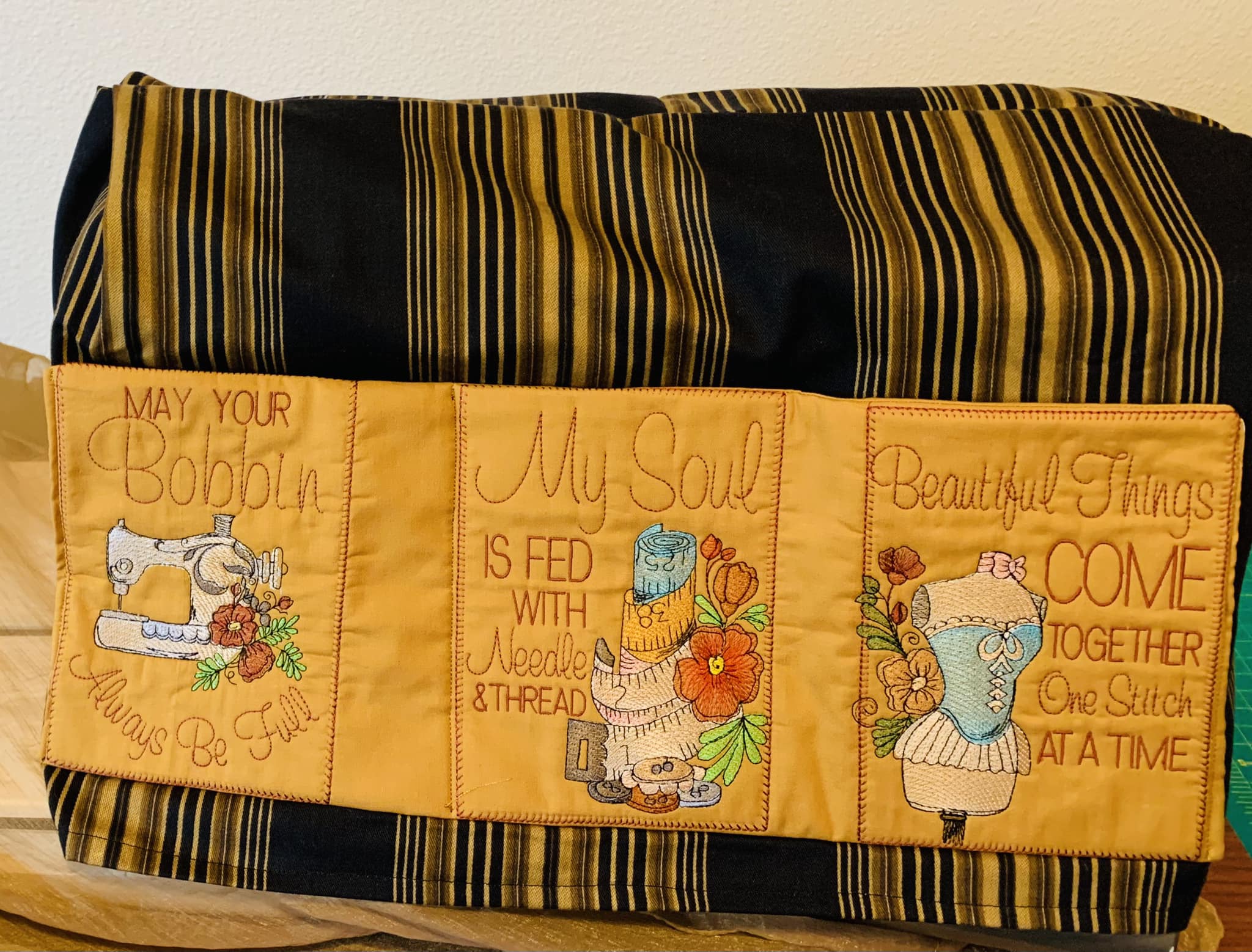 And wow! Look at the creative take Sandy came up with when using our Notions Card bundle! Love the colors, it stands out so beautifully! Great job Sandy, and thank you for sharing!
Show Us Your Work
Always curious, we would love to see what you are working. If you have a recent project you are proud of, please feel free to send us some lovely shots! To submit projects for featured blog articles, or if you have any questions, please email: info@embroiderys.com.
Looking for more inspiration?
Check out more Customer Projects blog posts HERE
Just Have to Have the Projects you saw?
Sewing Notions, Sewing Notions with phrases, Sewing notions Circular placemat
Recent Posts
We wanted you to get an idea of what embroidery machine's were considered clients personal choices, …

With Halloween getting close at hand, it is time to get busy coming up with unique and enterta …

For this weeks amazing projects, our clients focused on something that would help keep one of their …