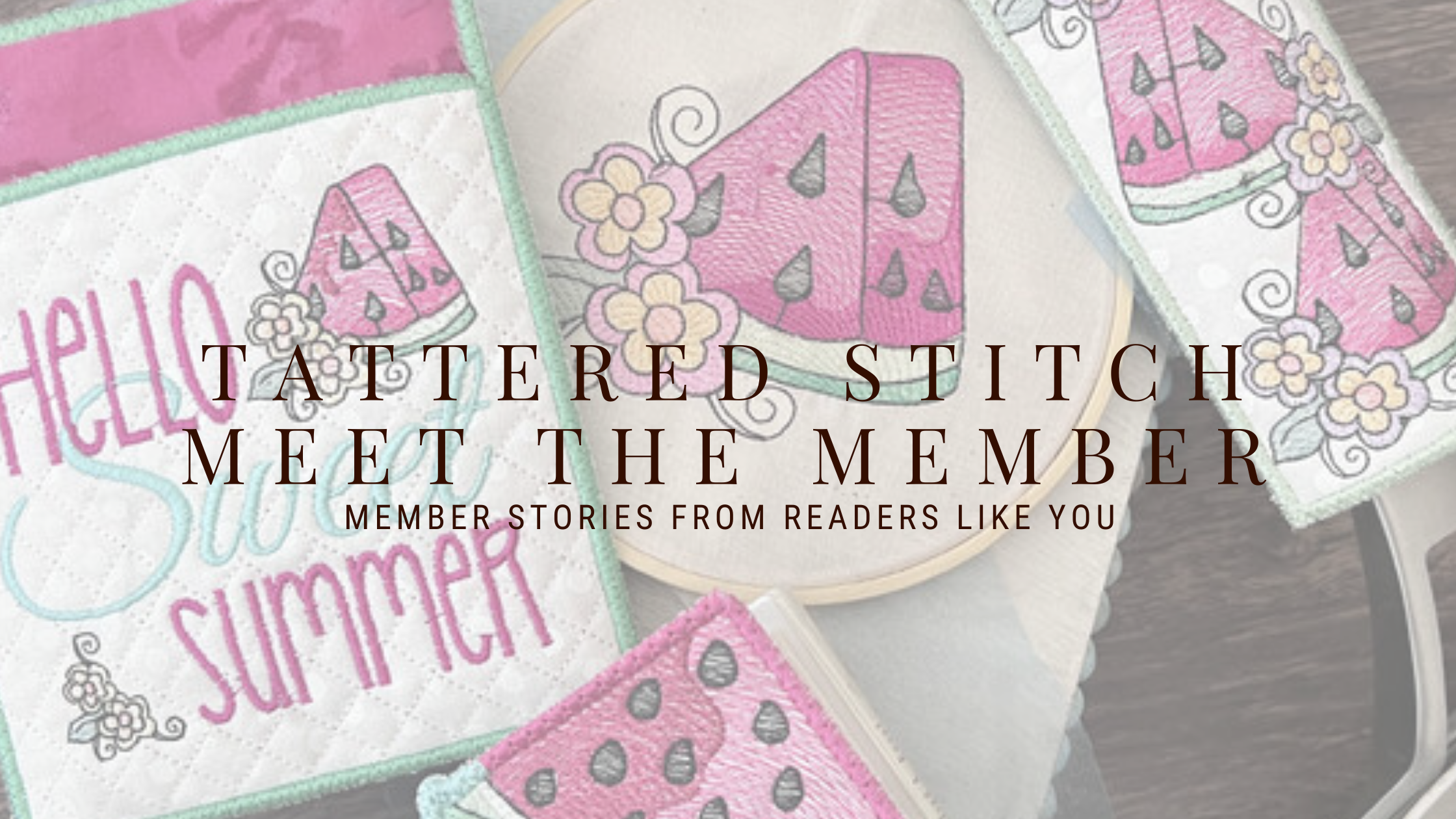 1. How long have you been embroidering? How did you start your machine embroidery journey?

I grew up in South Africa but live in Germany now. My embroidery journey began in 2014, my son was in Grade 1 and they used a plastic type of book bag, but it didn't last very long. I decided to make him bags out of denim and I wanted to embroider his name and subject on it. I borrowed my sister in laws machine that she left in South Africa after they moved to Australia. I taught myself how to embroider, and then I started to embroider on towels. I started to make gifts for the family and had a few customers after a while. My dad saw that I really enjoyed embroidering and he decided to buy me a Bernina Deco 340. And that is how I have started and I really enjoy to see when projects come together.
2. What is your favorite type of project to create?
I really like to do any type of embroidery, but I like to do in the hoop and applique blocks. I like to make mug rugs, bags, and quilting blocks for table runners. I like to learn new types of embroidery as well. I have learned a lot, things that I never thought that I could have done, but I did. It helps when you get good quality embroidery files like from Tattered Stitch.
3. What was the inspiration behind this project?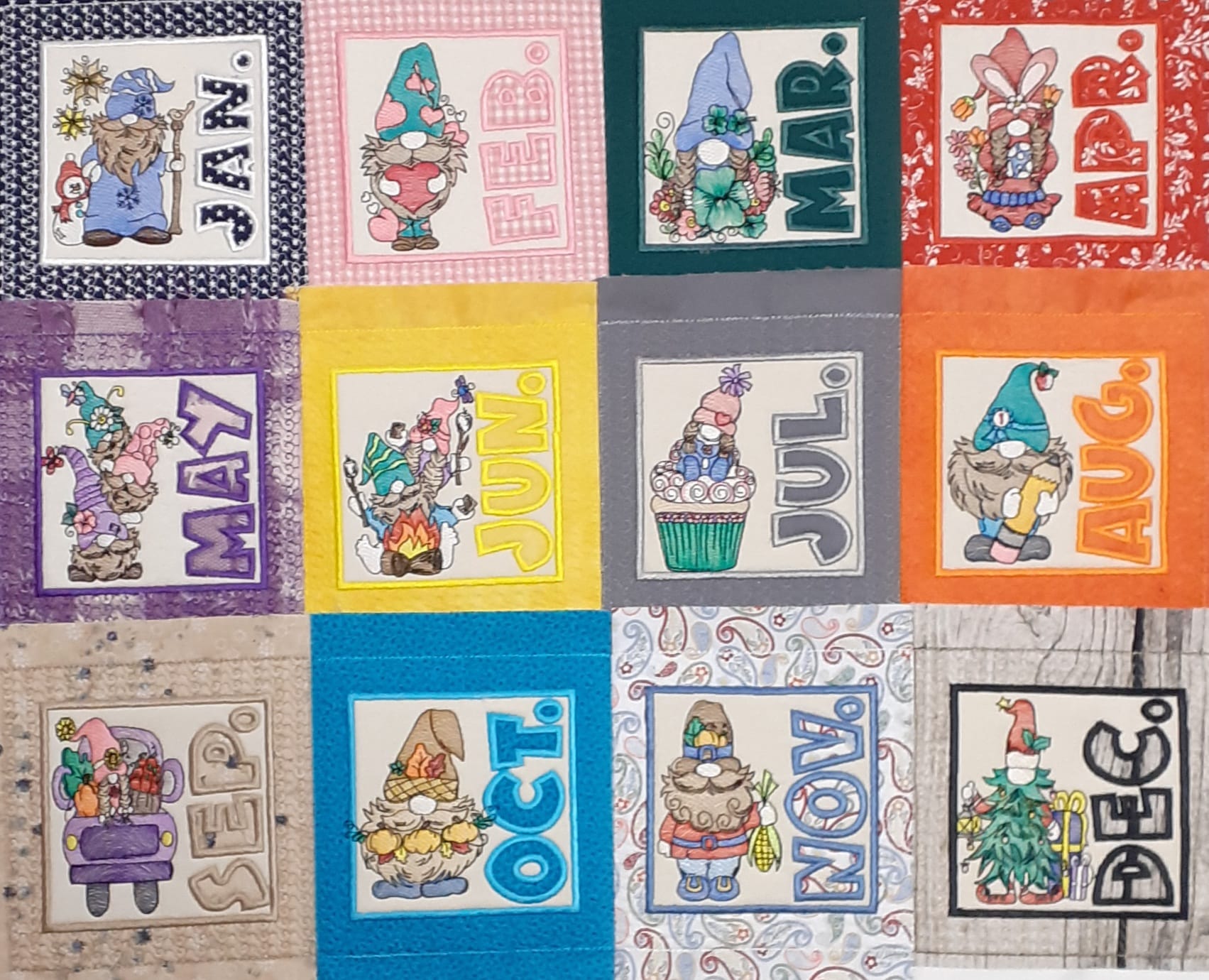 When I saw the January quilt block I knew that I wanted to make a Birthday calendar. I'm going to make it so that it fits on a plank and have everybody in my family's birthdate underneath their month. I will embroider their names on tags and hang it under their month.
4. Do you have any tips you can share with our readers?
The only tips that I have is that you must have fun while you are doing it. Try new things that you thought you never could have done, ask as many questions as you need to. Yes it is scary to do new things but when you look back at your work it really feels goods to see what you have accomplished. And ENJOY it.
5. How did you find TSE and what is one of your favorite designs?
I saw TSE a few times in Facebook ads, so I tried a few of the free files that they offered daily. I really like that you don't have to test the design before you use it in your project. TSE embroidery files are very versatile and can be used in so many different projects. There is something for everybody. I really got hooked on TSE when they started to do the Gnomes. I love Gnomes. I also like their quilting block and I'm busy with a table cover with all the different quilting block. I also like that the embroidery files are affordable!
---
Thank you Yolande for sharing your story and wonderful project with us!

Here are few more of our other recent favorites! Click each project photo to shop the sale!
Recent Posts
Featured Member for November: Dixie Hedges--Lloyd1. How long have you been embroidering? How did you …

Featured Member for October - Diana Wacker Faue1. How long have you been embroidering? How did you …

1. How long have you been embroidering? How did you start your machine embroidery journey?I bou …