Everyday I am so thrilled and humbled to see such beautiful projects popping up on our Facebook group showcasing our designs. Today we wanted to highlight some of these beautiful creations, by showing off some customer projects.

This week, our customers have been LOVING our Floral Bunny Stuffie, which was just recently added to our website. This little is cutie would make a perfect decoration for the mantle, or stuffed into an Easter Basket.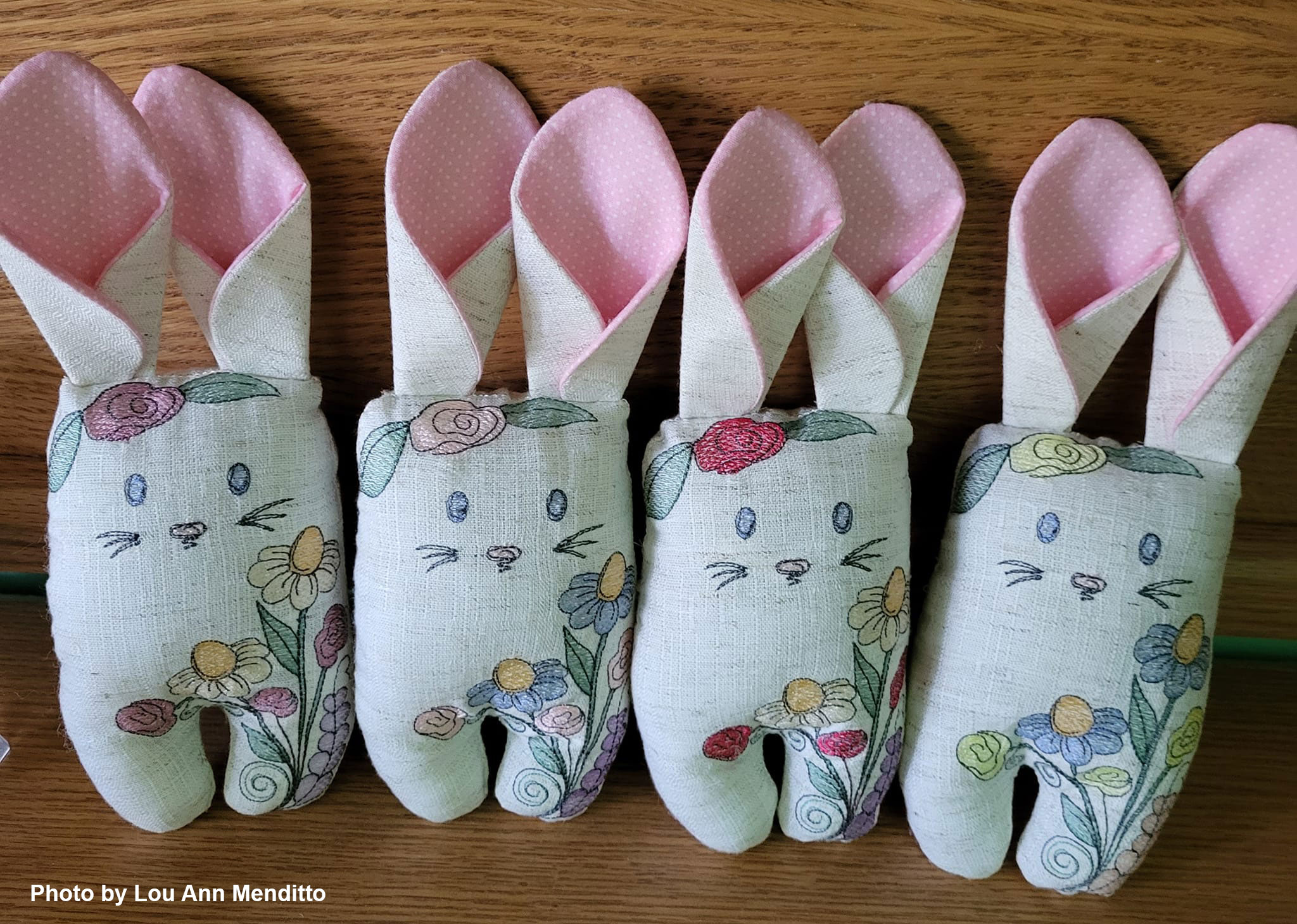 My goodness, the linen used is so pretty, and those ears just pop! These little guys are stunning and multiplying! Thanks Lou Ann for the beautiful project!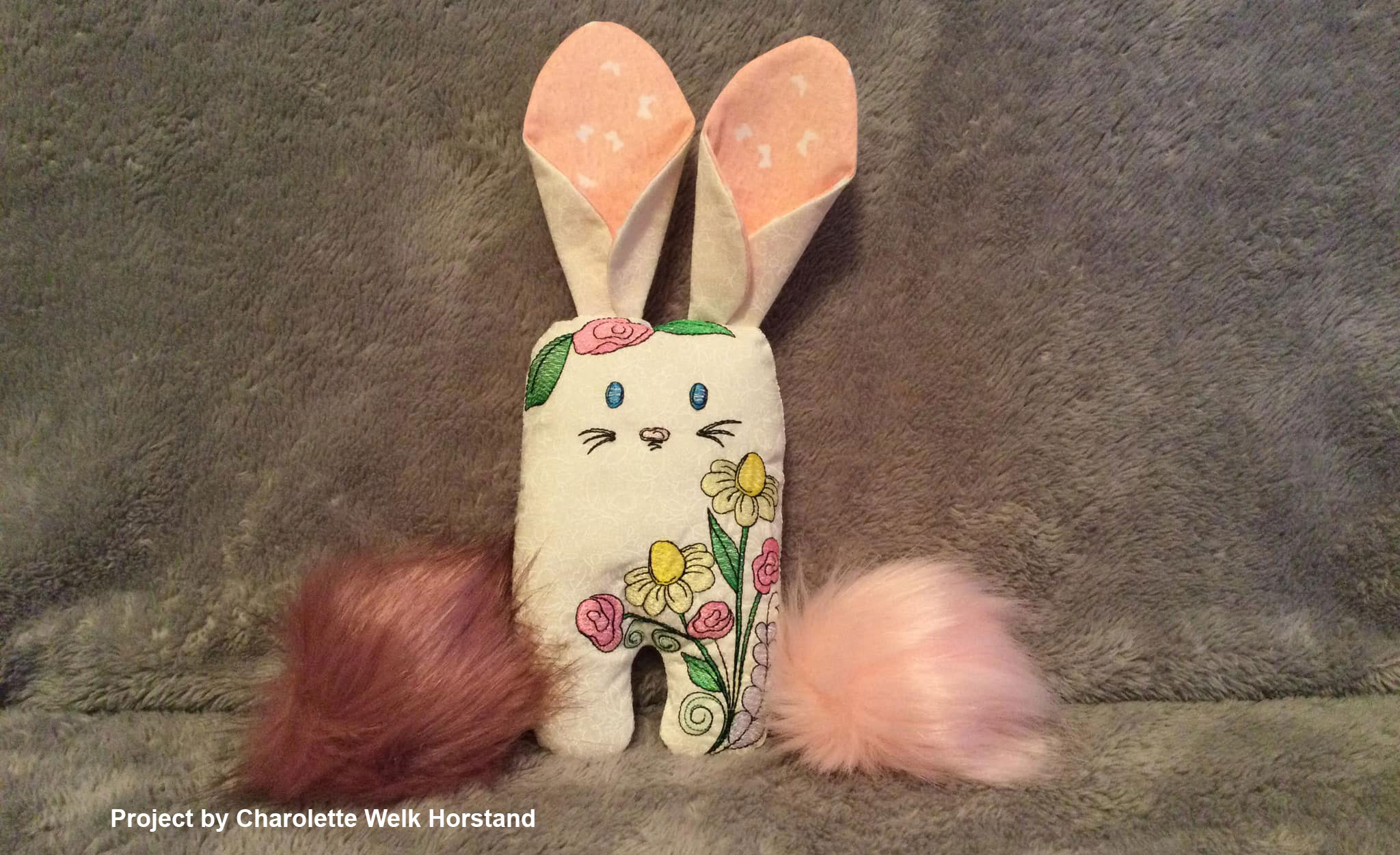 We love the pink used in the ears and the brightly colored threads that Charolette used for this little sweetie!
Thanks for sharing Charolette!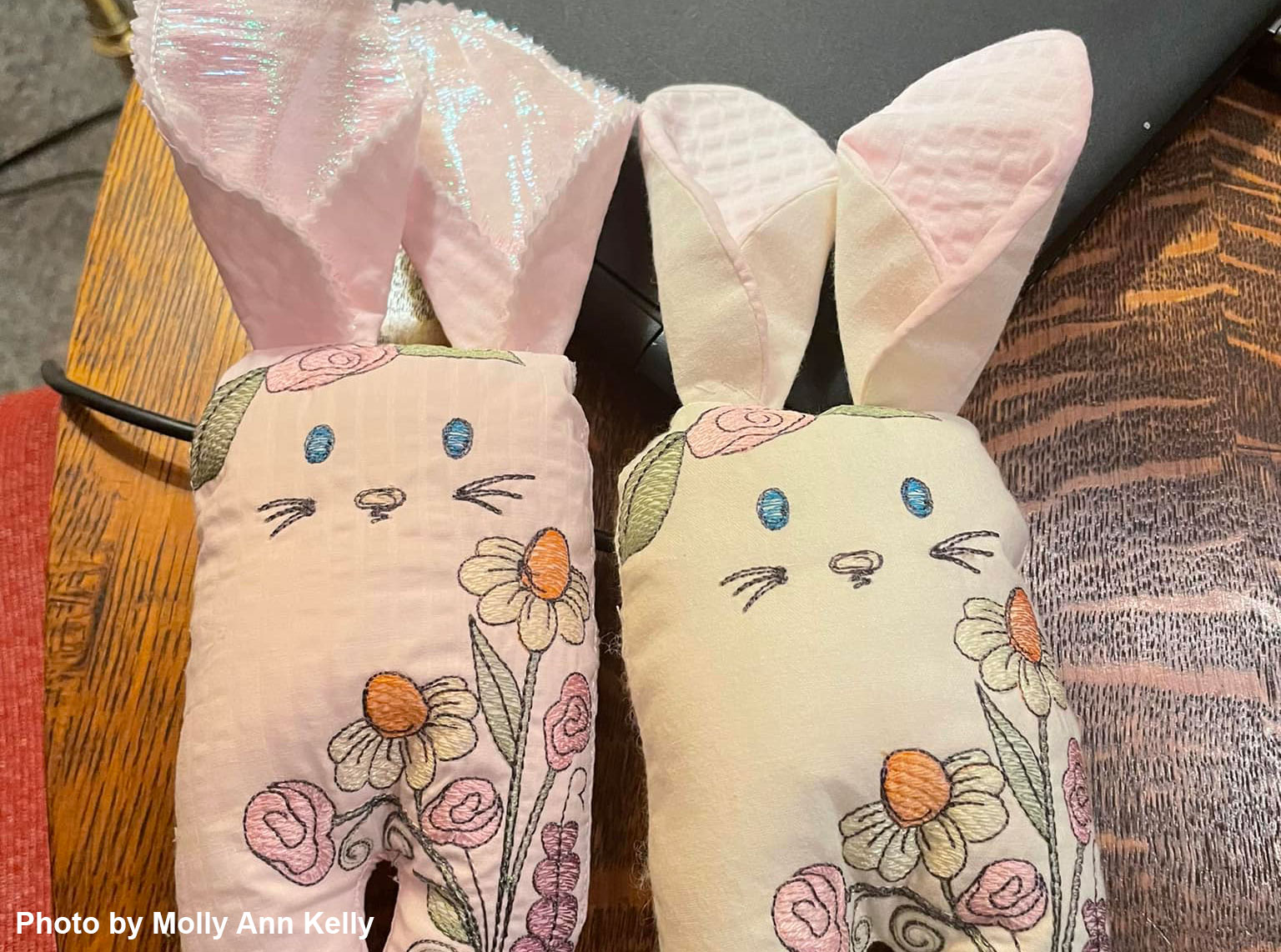 Look how the ears shimmer and shine! We just love it, and we love how the little rosettes match the pink of the ears! Thanks Molly for sharing as well!
Show Us Your Work
Always curious, we would love to see what you are working. If you have a recent project you are proud of, please feel free to send us some lovely shots! To submit projects for featured blog articles, or if you have any questions, please email: info@embroiderys.com.
Looking for more inspiration?
Check out more Customer Projects blog posts HERE
Just Have to Have the Projects you saw?
Recent Posts
Last week we gave out a Cherry Blossoms Cross, in observance of Easter. We have seen some amazing …

Nostalgic and whimsical, we have recently illustrated a line of sewing notions patterns. A …

Who doesn't wish for a little luck of the Irish - and that promised pot of gold? St. Patrick's Day i …