This week looking at postings and submissions, some oldies but goodies stood out to me. The whimsical cats have always been a favorite of mine, and the little bird on the stacked teacups is just so whimsical, and then the gnomes, so many people seem to love them! And this week, these projects spoke to me! Here are three beautiful pics for inspiration this week. Hope you all enjoy!
Dixie - just wow! She took our blank garden flag, and merged them with each of the birth month gnomes for a stunning display of garden flag gnomes. It looks absolutley fabulous! Thanks for sharing Dixie!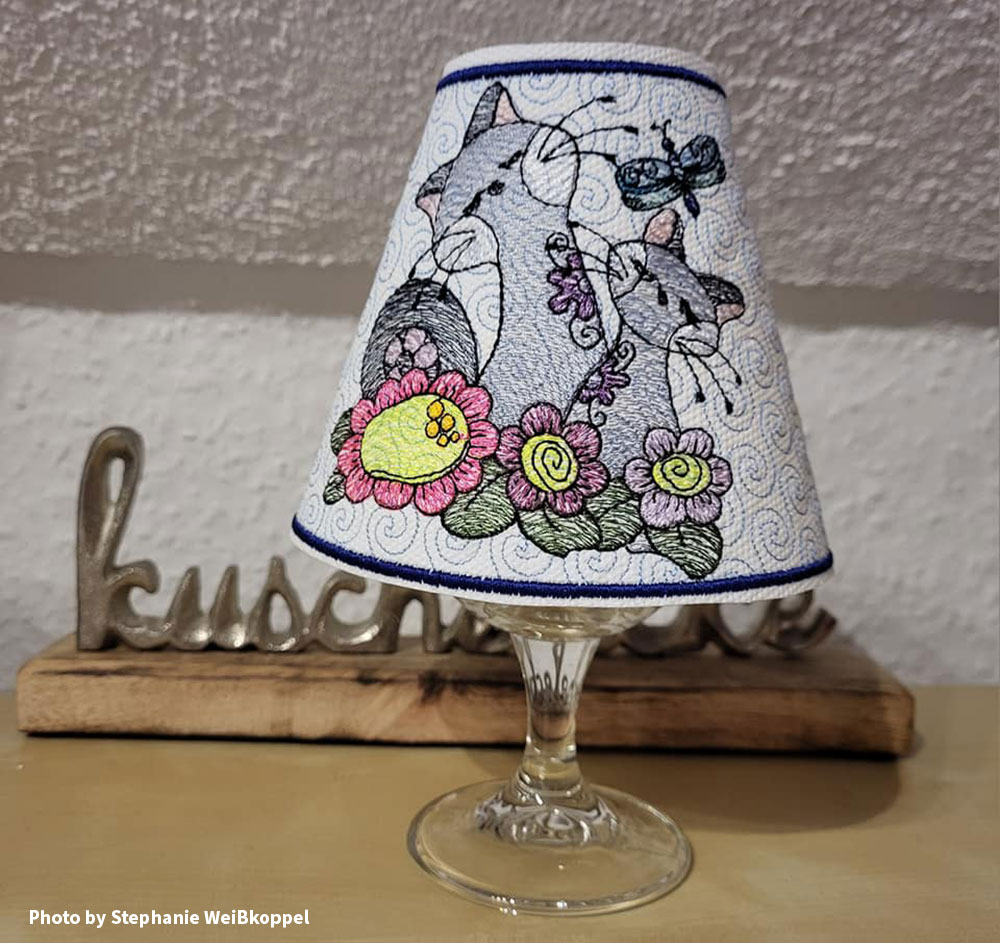 I love these cats!! I made a wall hanging using this series. They are just so fun and whimsical. Stephane came up with such a creative use for them! This little lamp shade is the bomb! Thanks so much Stephanie for sharing!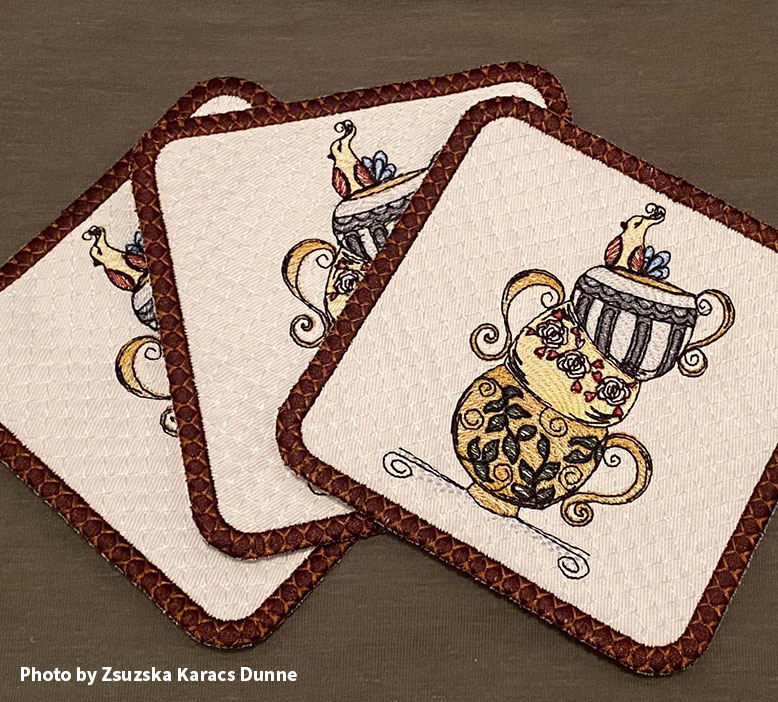 Zsuzsa did such a beautiful job with her color and fabric choices. These coasters/trivets are just so crisp and clean. Beautiful work Zsuzsa!
Show Us Your Work
Always curious, we would love to see what you are working. If you have a recent project you are proud of, please feel free to send us some lovely shots! To submit projects for featured blog articles, or if you have any questions, please email: info@embroiderys.com.
Looking for more inspiration?
Check out more Customer Projects blog posts HERE
Just Have to Have the Projects you saw?
3 Teacups 4, Gnome of the Month Quilt Block Bundle, Garden Flag Blank, Cat 6
Recent Posts
Oh wow! The creativity that I am seeing using our newly released Highland Cow! They are all ju …

This week looking at postings and submissions, some oldies but goodies stood out to me. The wh …

As always, the photos and projects that I see posted to our Facebook group continue to just am …