As always, the photos and projects that I see posted to our Facebook group continue to just amaze me. The past couple of weeks I have seen a lot of the Easter Placemats popping up on the group, and they are all beautifully done. I though I would share some.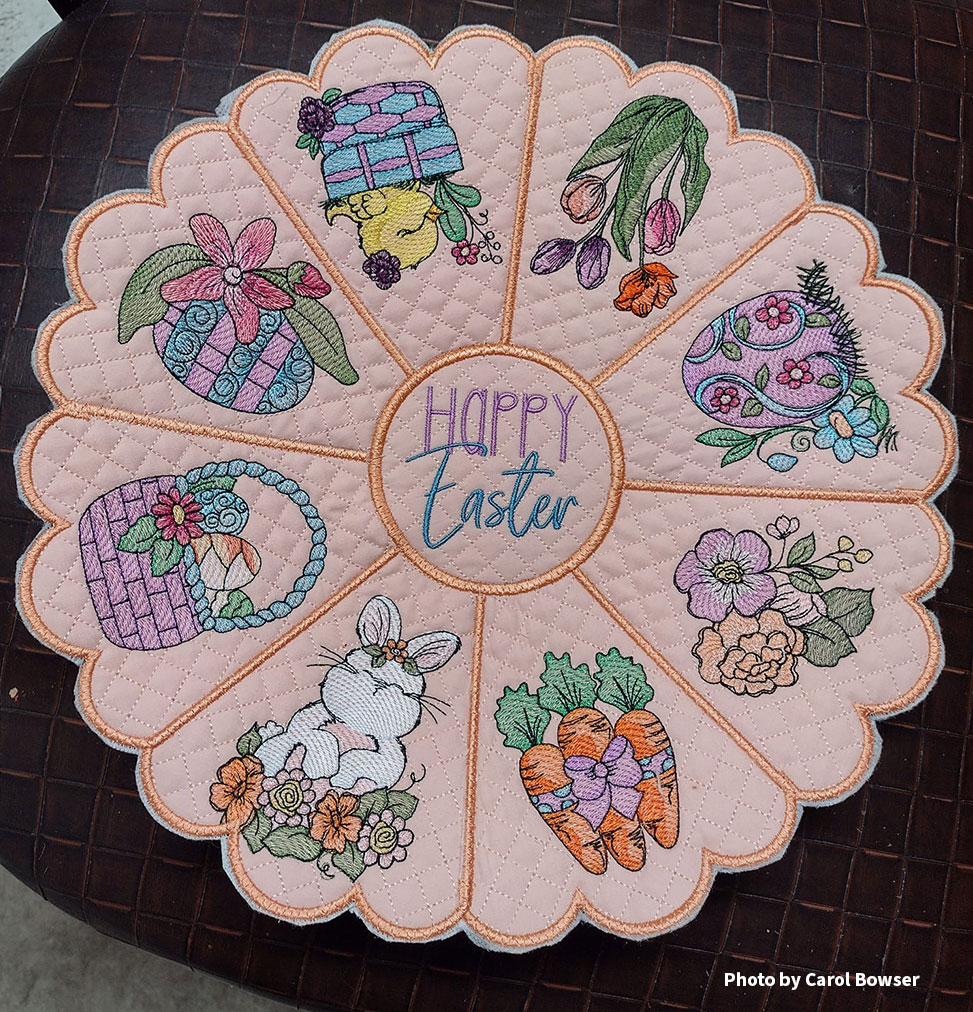 I absolutely love the light pink fabric and pale orange color for the satin stitching. Two of my favorite colors together. This placemat turned out just great! Thanks Carol Bowser for sharing!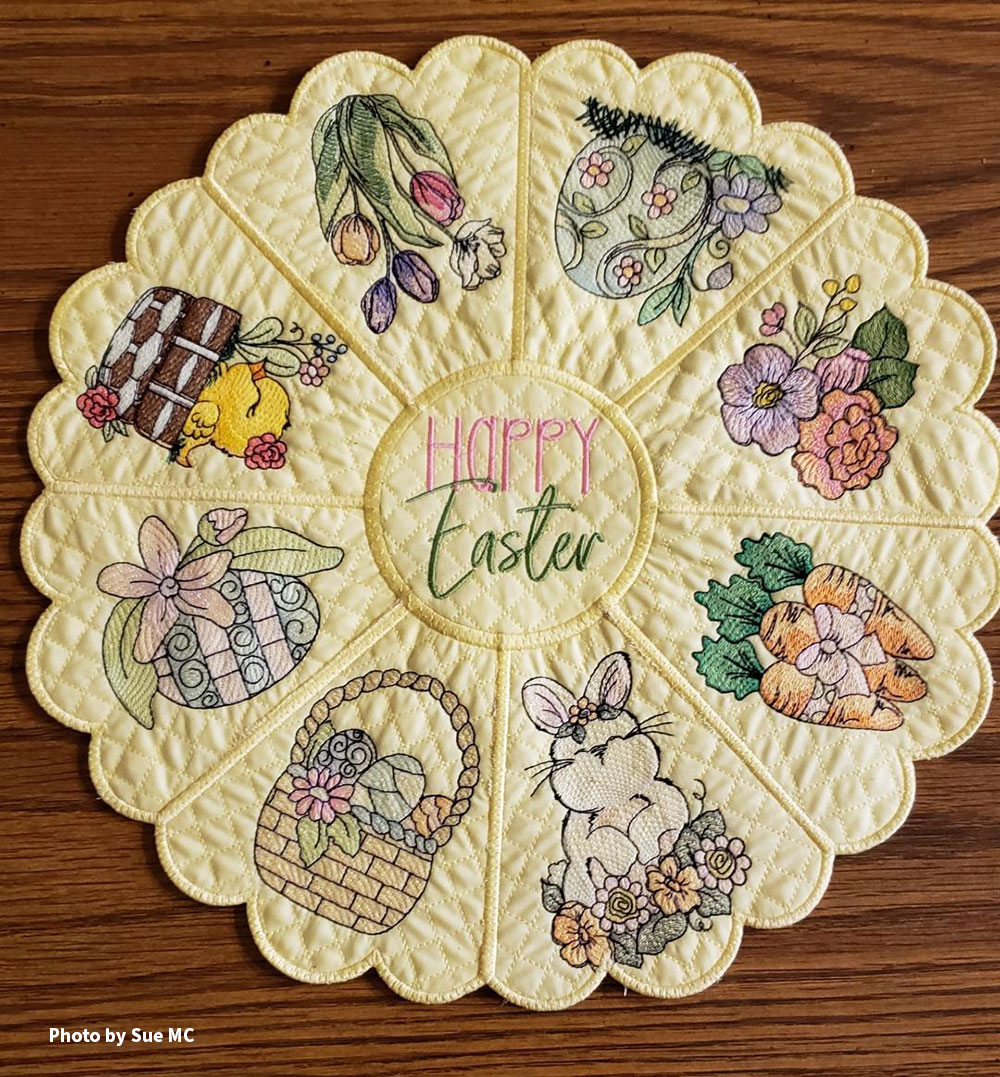 This one is just so pretty, the images just pop from that pale yellow fabric. Thanks Sue Mc for posting!
Wow, nothing says spring more than a pretty yellow fabric! I love how bright and cheery this placemat is. Nice work Debbie. Thanks for sharing!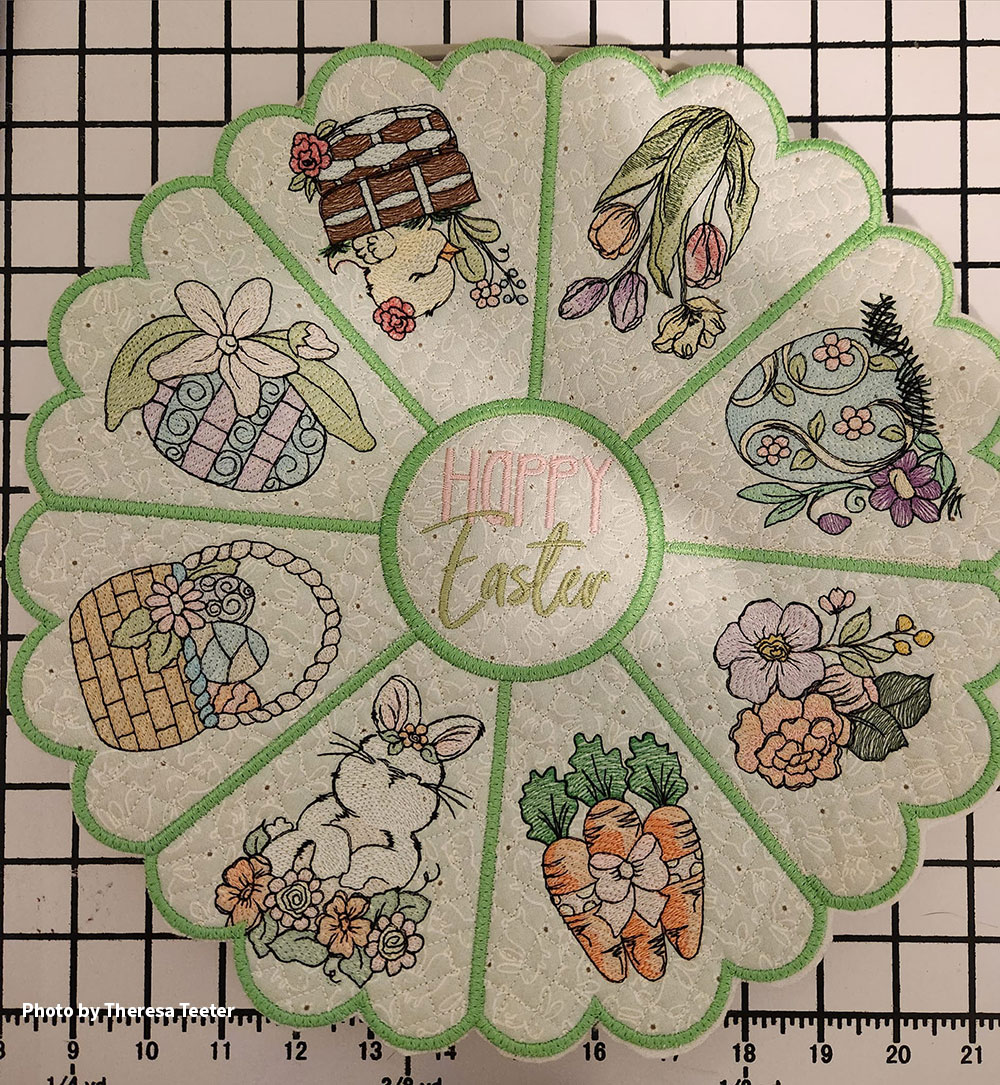 I love the green thread she used to finish this project off with. And here chosen fabric is just so pretty! Thanks Theresa for sharing your project with us!
Show Us Your Work
Always curious, we would love to see what you are working. If you have a recent project you are proud of, please feel free to send us some lovely shots! To submit projects for featured blog articles, or if you have any questions, please email: info@embroiderys.com.
Looking for more inspiration?
Check out more Customer Projects blog posts HERE
Just Have to Have the Projects you saw?
Recent Posts
Oh wow! The creativity that I am seeing using our newly released Highland Cow! They are all ju …

This week looking at postings and submissions, some oldies but goodies stood out to me. The wh …

As always, the photos and projects that I see posted to our Facebook group continue to just am …