With Halloween getting close at hand, it is time to get busy coming up with unique and entertaining projects that will keep the kiddos in stitches (pun intended)!
Our latest creative projects, have used a tried and true Halloween staple, an adorable Witch, who appears to be having a very bad day. While her day may not be so awesome, it is a great way to coax a smile out of someone who's not quite in the Halloween spirit!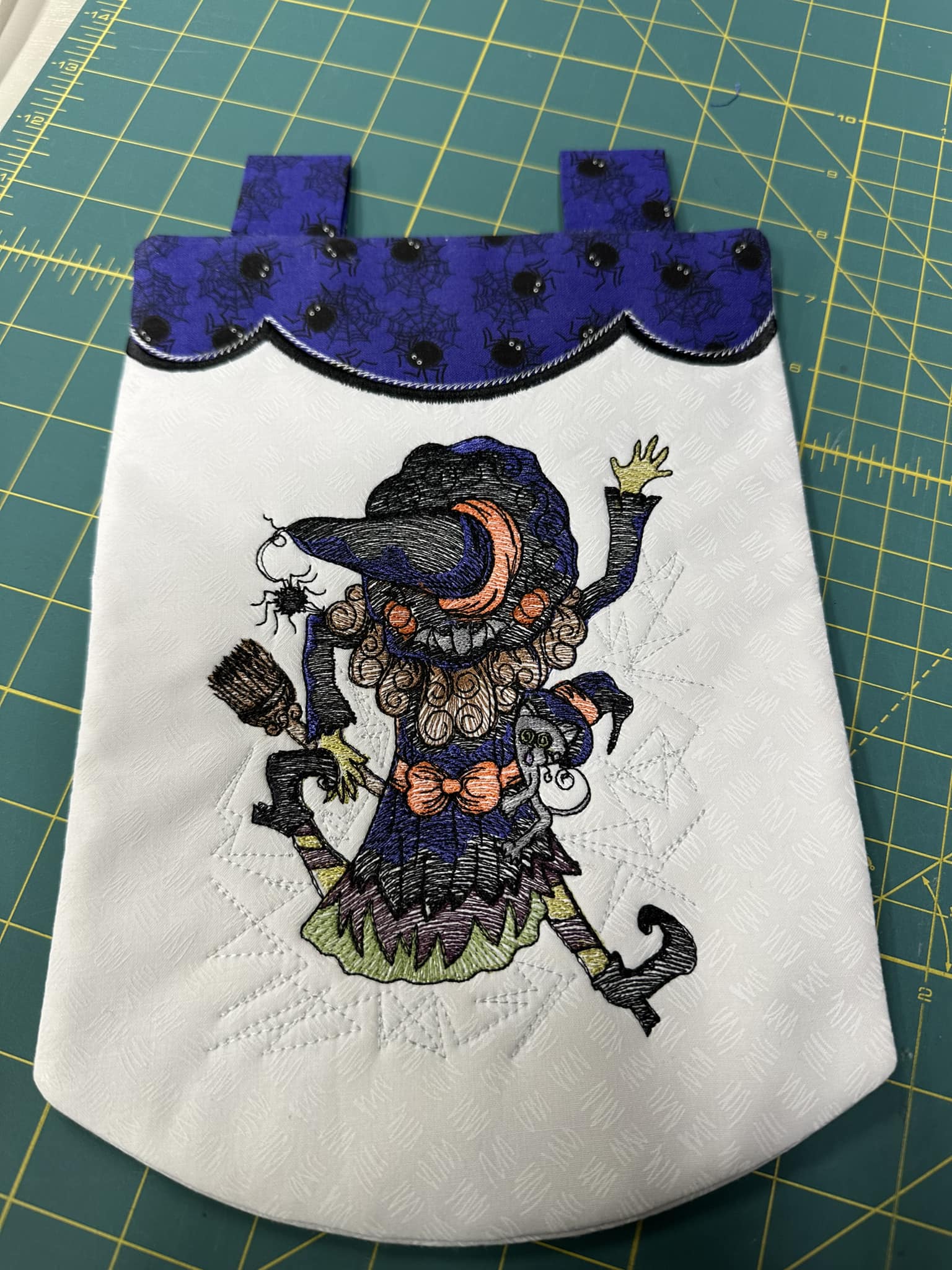 Kathy decided that the best way to represent her project was by creating an entertaining Garden Flag that could be hung near her front doorstep! This creative use of the the Witch design was then added to our Blank Garden Flag, with a rounded bottom. Giving this enterprise a truly unique look!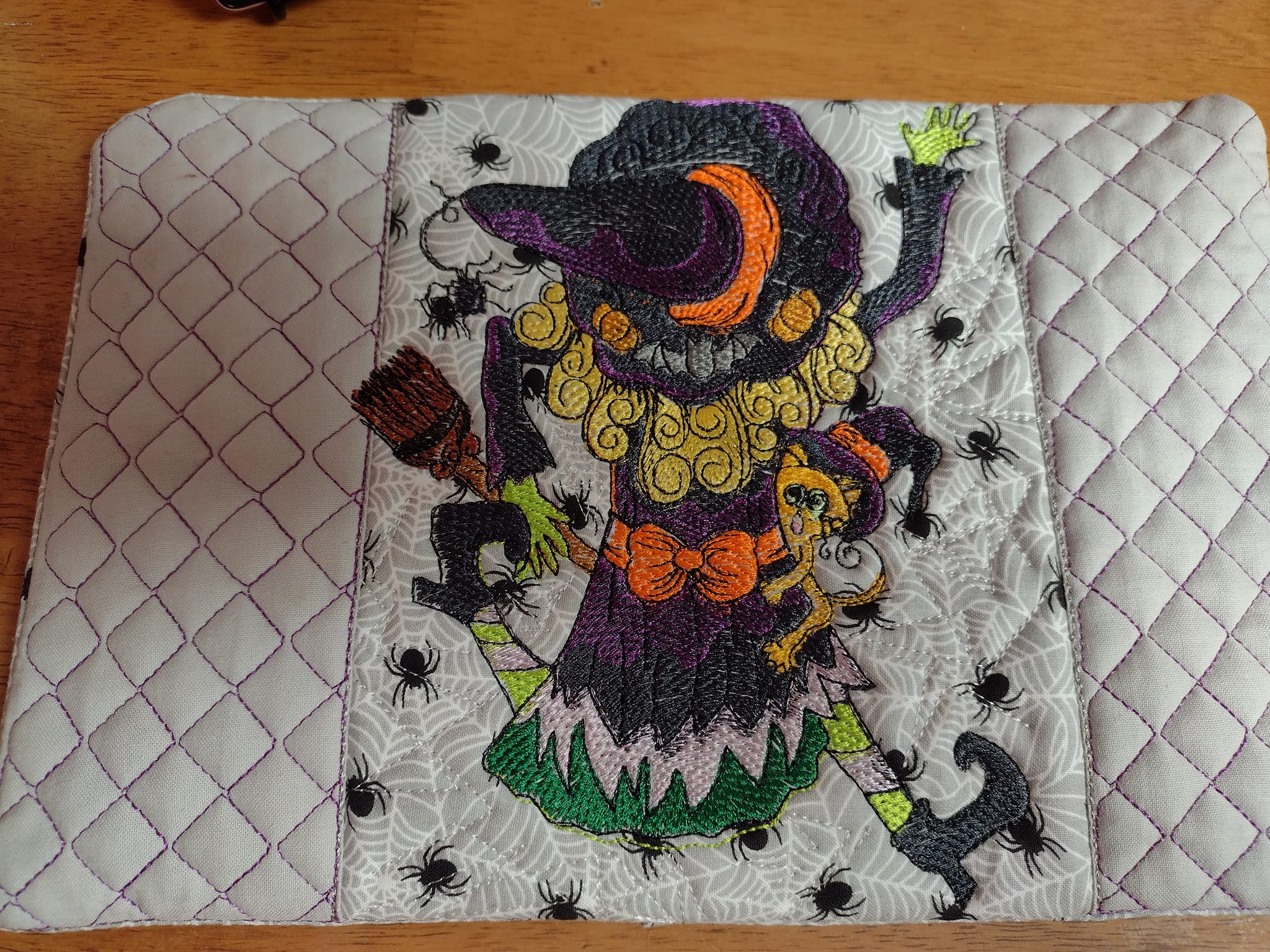 Next is Carol Ann's unique take on the Witch. Here we have the witch stitched 2x onto a web material to help hide the spiders. For an added bit of uniqueness, this design was also stitch using the Rose Winged Butterfly Trivet, where the butterfly was essentially replaced with the Witch.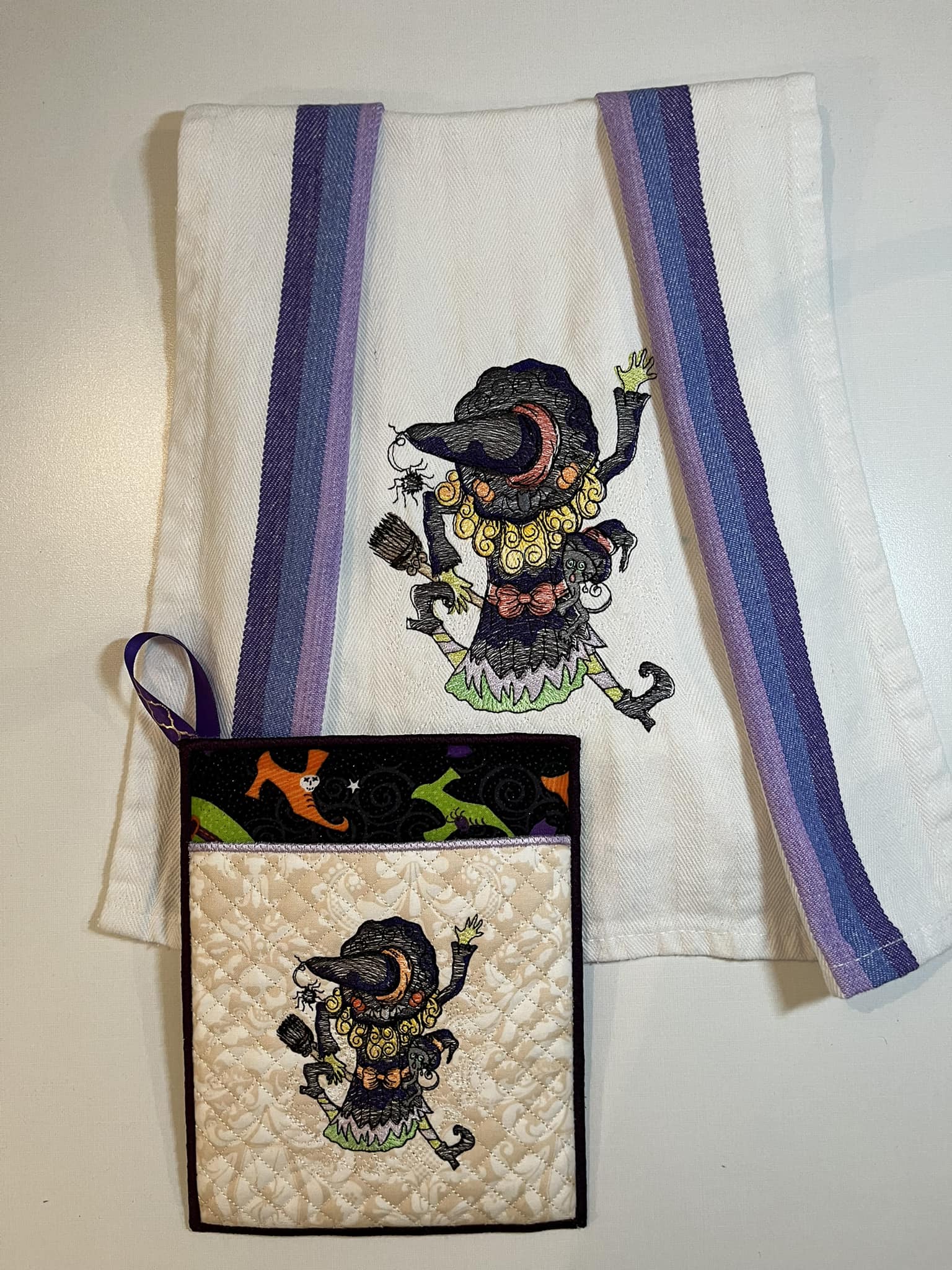 Mary Tucker was interested in creating a kitchen set with her witchy girl! Taking both the stand-alone design to apply to a towel, as well as utilizing our Holiday Lighthouse Pocket Potholder and essentially swapping out the lighthouse with the Witch, in order to help create this unique set!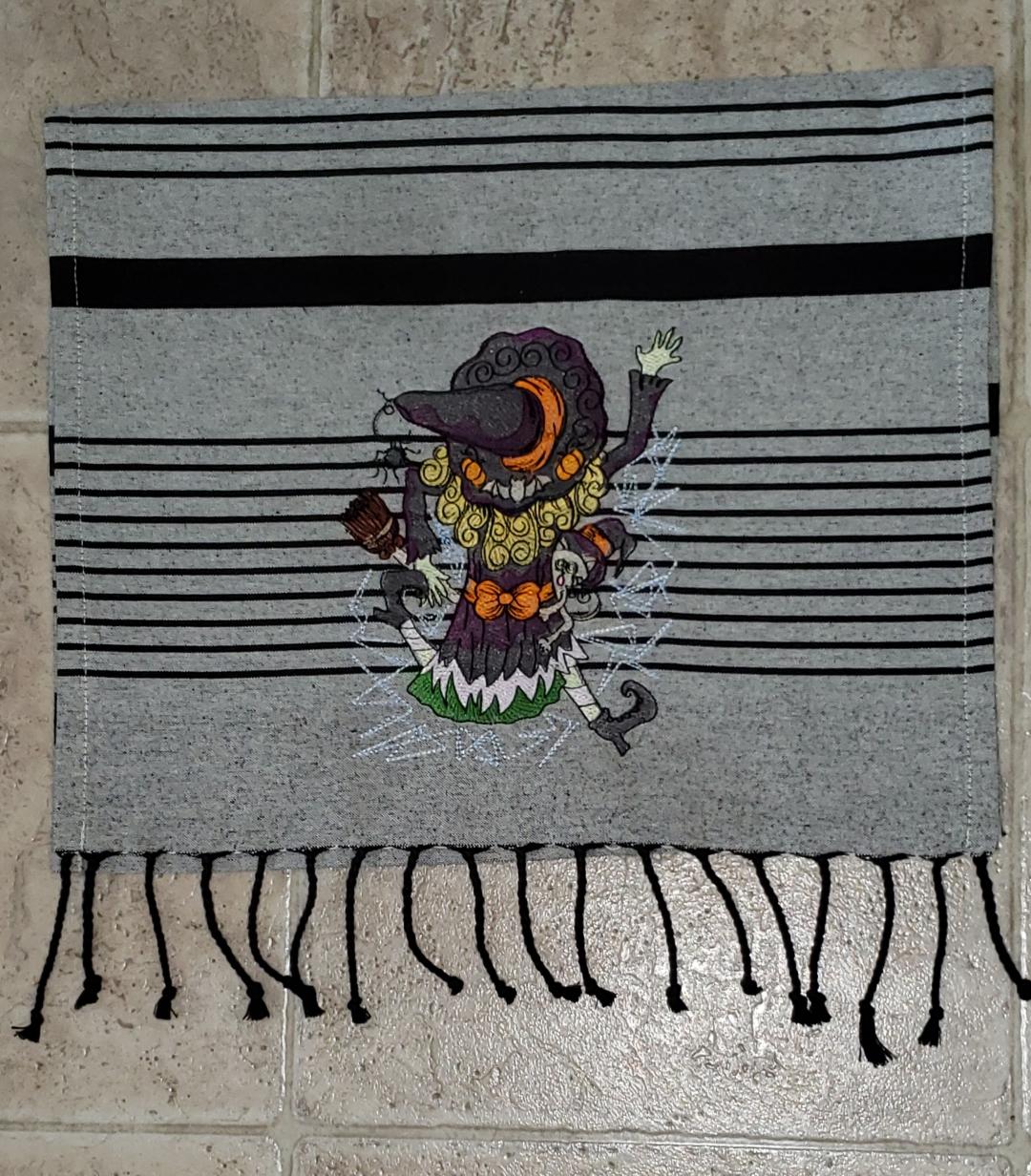 Sue couldn't wait to get started on this one! She double stitched everything on the Witch, so it would show up better on the towel. The result is this fabulous kitchen accessory that is sure to draw the eye!

Show Us Your Work
Always curious, we would love to see what you are working. If you have a recent project you are proud of, please feel free to send us some lovely shots! To submit projects for featured blog articles, or if you have any questions, please email: info@embroiderys.com.
Looking for more inspiration?
Check out more Customer Projects blog posts HERE
Just Have to Have the Projects you saw?

Witch Stand-alone Design
Blank Garden Flag
Rose Wing Butterfly Trivet
Holiday Lighthouse Pocket Potholder
Recent Posts
We wanted you to get an idea of what embroidery machine's were considered clients personal choices, …

With Halloween getting close at hand, it is time to get busy coming up with unique and enterta …

For this weeks amazing projects, our clients focused on something that would help keep one of their …