For this weeks amazing projects, our clients focused on something that would help keep one of their most used tools safe and looking snazzy! Scissors Cases (or Holsters) are a fabulous way to help accentuate your support materials, and keep you creativity flowing, even when its just for your own self gratification!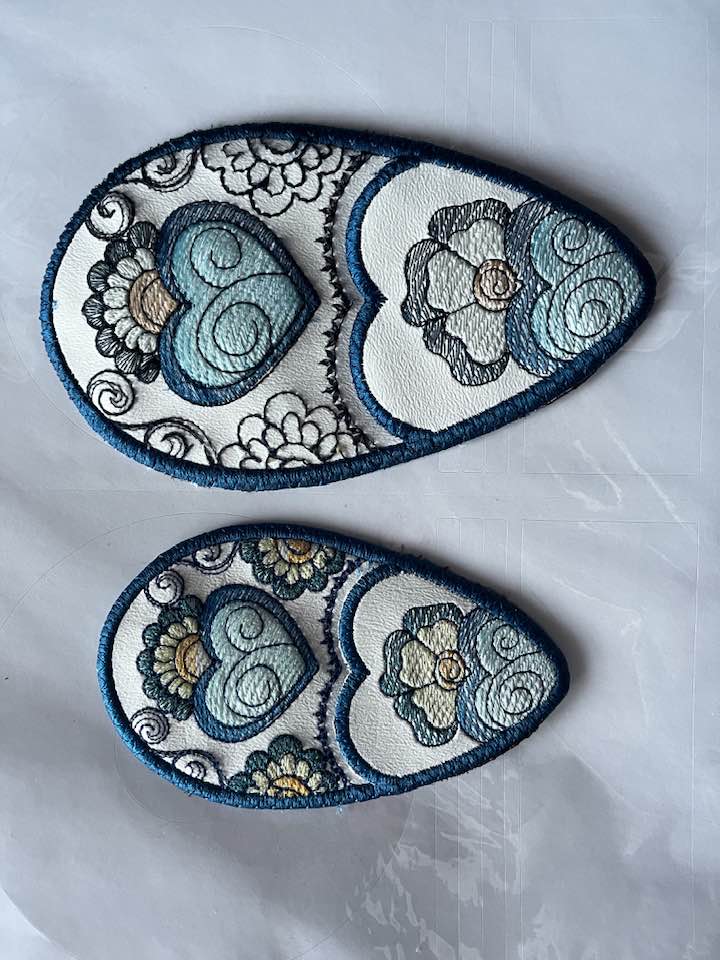 Teresa decided that she wanted to do her cases Vinyl. She also took the first one, and with a few modifications, came up with a second one that she liked better! For this project, she utilized our Heart Scissors Case.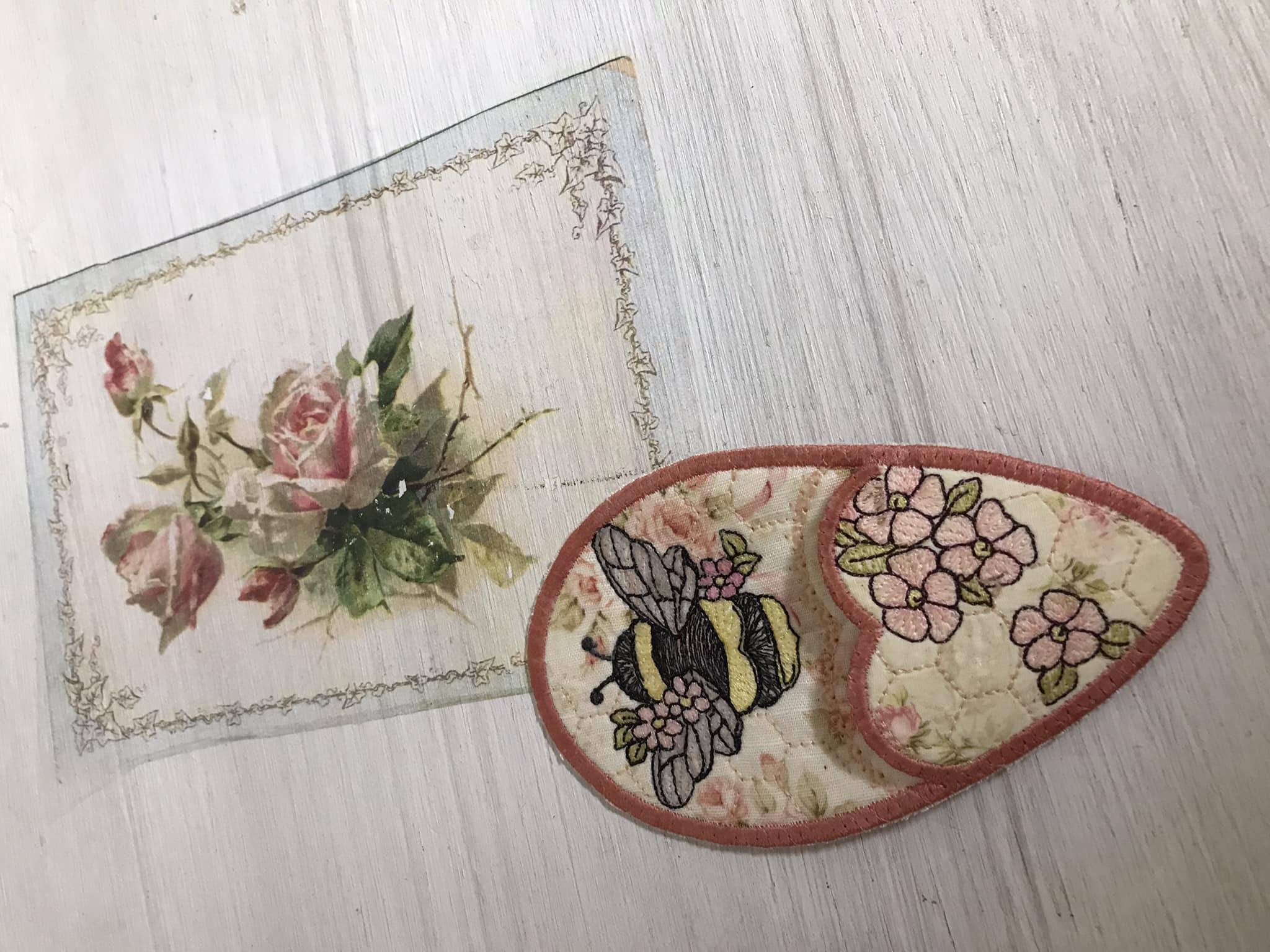 Debby was needing a new scissors case to go with her new sewing organizer. She took the color theme from the organizer to help establish the colors for the Holster Case and created this lovely gem! For her project, she used our Bizzy Bee Scissor Holster.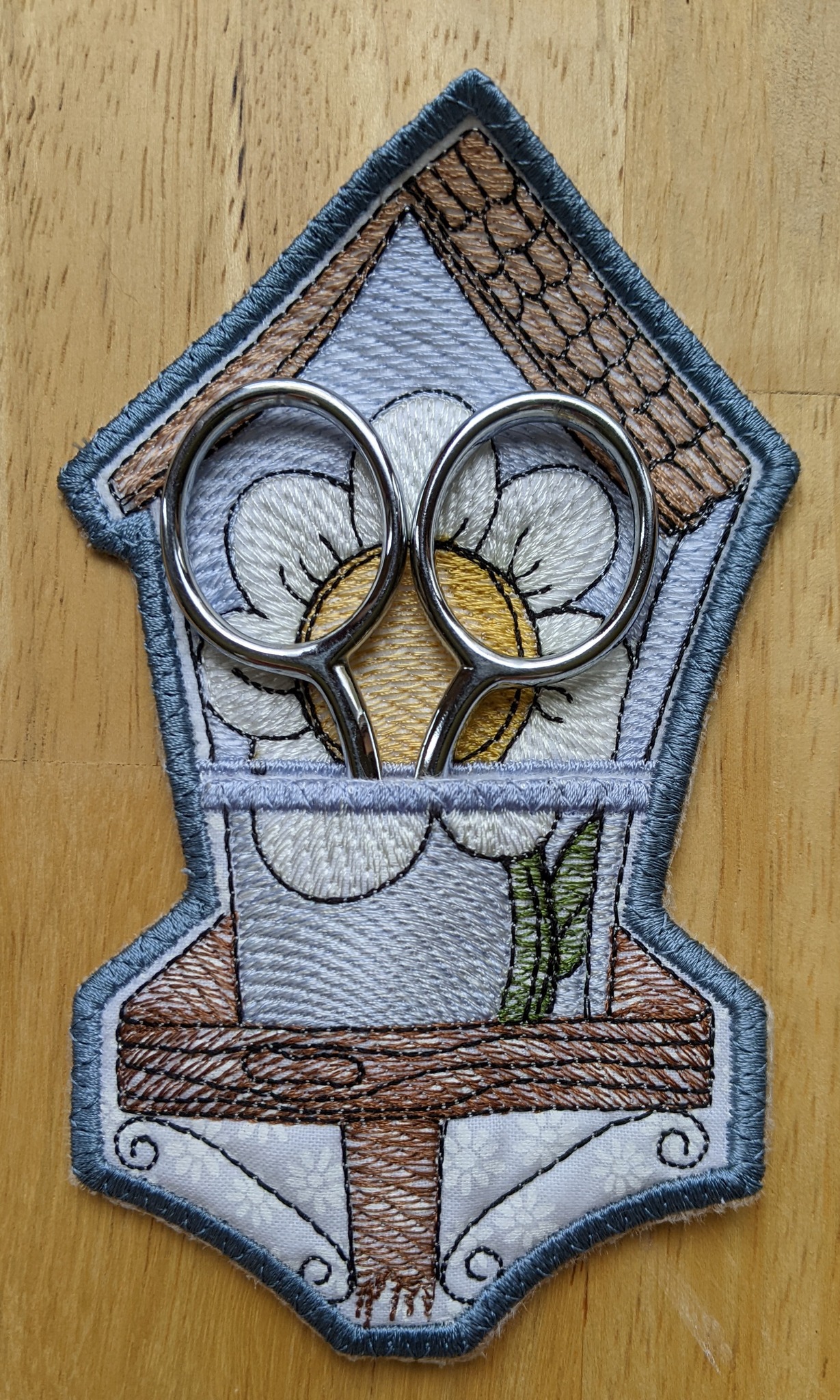 Lastly, Judy decided on our Birdhouse Scissor Holster to create her project, and working with a blue theme, came up with quite an impactful look to her DIY project!
Show Us Your Work
Always curious, we would love to see what you are working. If you have a recent project you are proud of, please feel free to send us some lovely shots! To submit projects for featured blog articles, or if you have any questions, please email: info@embroiderys.com.
Looking for more inspiration?
Check out more Customer Projects blog posts HERE
Just Have to Have the Projects you saw?

Heart Scissors Case
Bizzy Bee Scissor Holster
Birdhouse Scissor Holster
Recent Posts
With Halloween getting close at hand, it is time to get busy coming up with unique and enterta …

For this weeks amazing projects, our clients focused on something that would help keep one of their …

In a continuation on our Fall theme, we have some amazing creations made by people just lik …