Oh wow! The creativity that I am seeing using our newly released Highland Cow! They are all just soo stinking cute! I just love the variety of projects that I am seeing with this little guy! These have all been recently been shared on our group, and I loved them so much, I just had to make a post about them!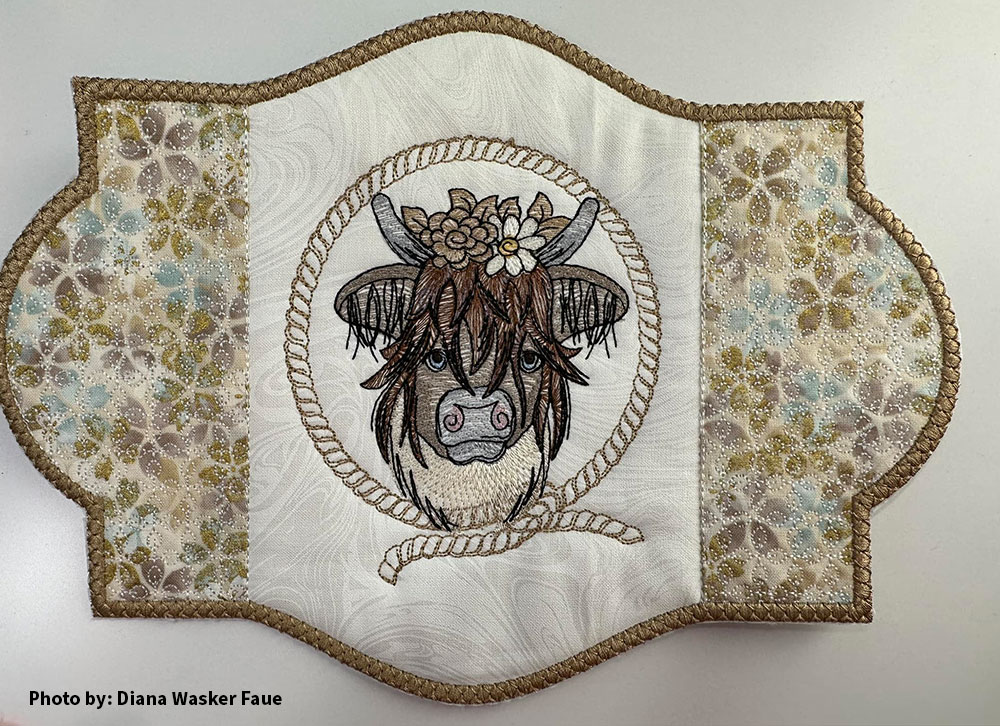 Diana merged one of our coaster/trivet patterns with the Highland Cow to come up with a unique and beautiful coaster. The fabrics she chose match perfectly to this little guy! Great job Diana, thanks for sharing!
Wow, is all I can say to this rope bowl that Claudia created. Actually, I can say a little more, I just LOVE it! this bowl is sooo pretty. I love the shape, and our Highland Cow fits perfectly at the base of this bowl! I need to learn how make these! What a beautiful gift to give. Thanks for sharing Claudia!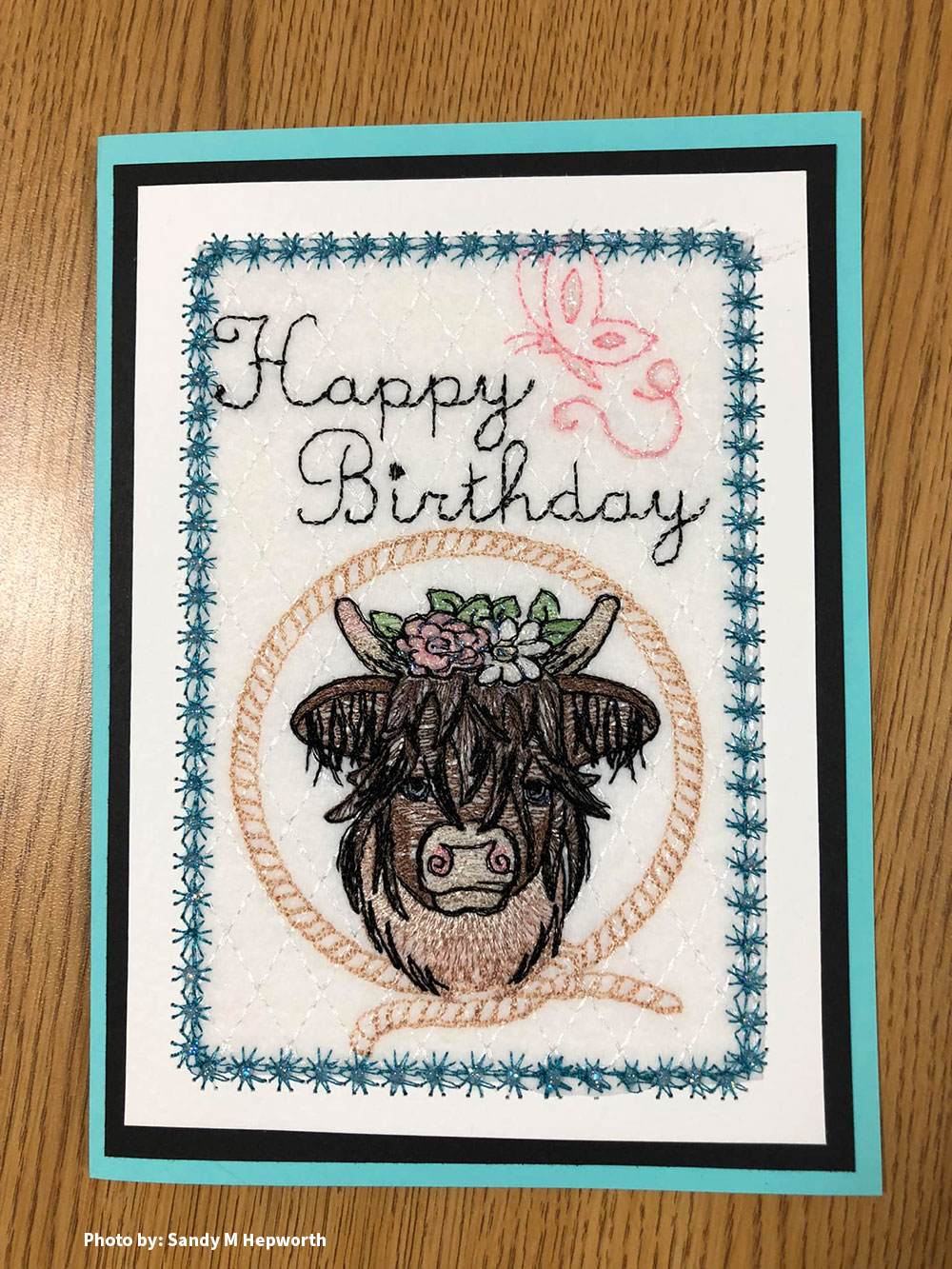 I just love this card made by Sandy. It is just so super sweet. Many of our designs are light fill stitch, making them great for stitching out on watercolor paper or card stock. Thanks for sharing Sandy!
Show Us Your Work
Always curious, we would love to see what you are working. If you have a recent project you are proud of, please feel free to send us some lovely shots! To submit projects for featured blog articles, or if you have any questions, please email: info@embroiderys.com.
Looking for more inspiration?
Check out more Customer Projects blog posts HERE
Just Have to Have the Projects you saw?
Recent Posts
Oh wow! The creativity that I am seeing using our newly released Highland Cow! They are all ju …

This week looking at postings and submissions, some oldies but goodies stood out to me. The wh …

As always, the photos and projects that I see posted to our Facebook group continue to just am …