In a continuation on our Fall theme, we have some amazing creations made by people just like you, who are tired of the same old, same old and like getting their hands involved in the creation of their own projects!
Below are some bedazzling design creations that are sure to get the old creative juices flowing!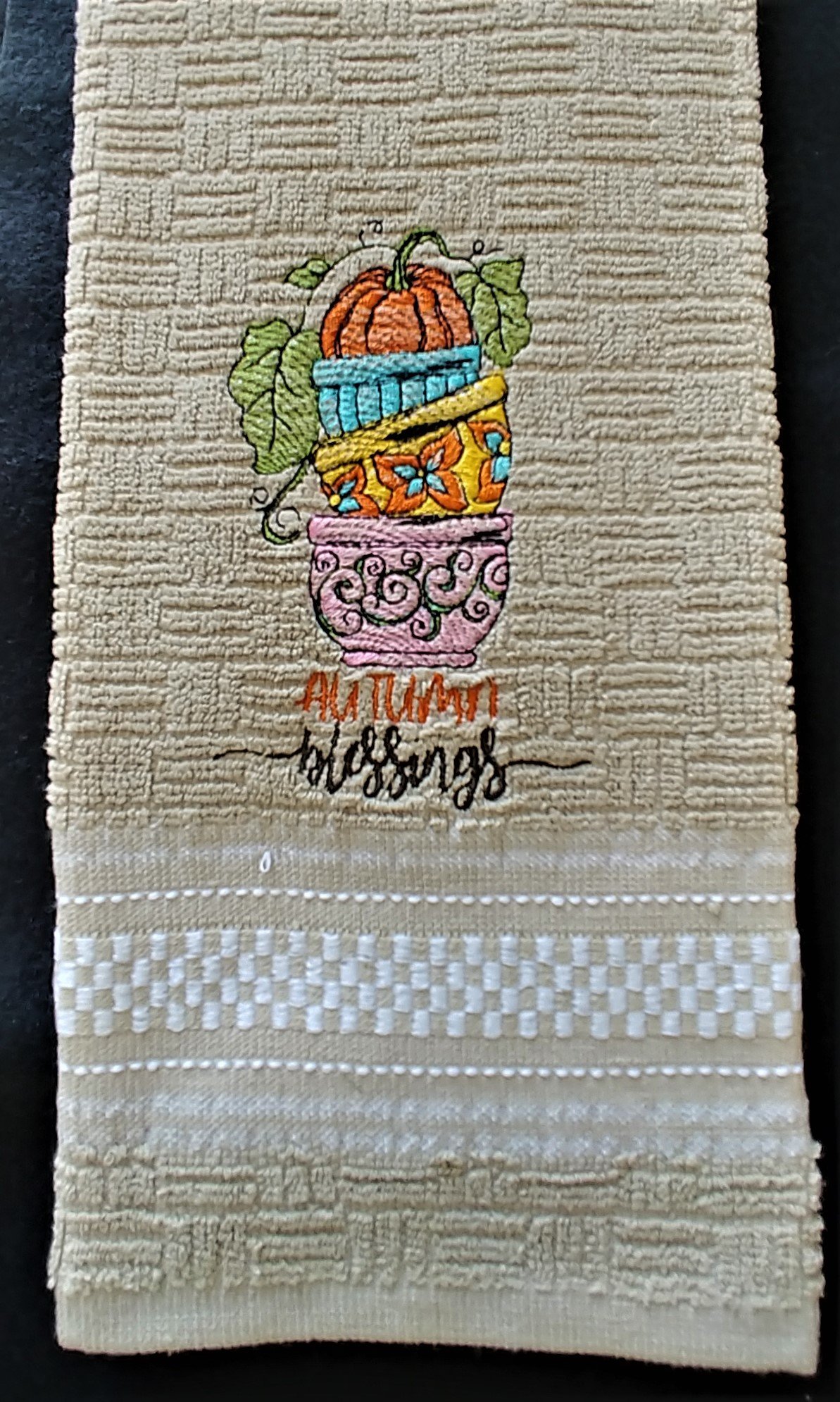 Kim decided to take our Fall Mixing Bowls design and then she added a bit of a statement at the end, for her own personal touch, in this lovely custom towel project!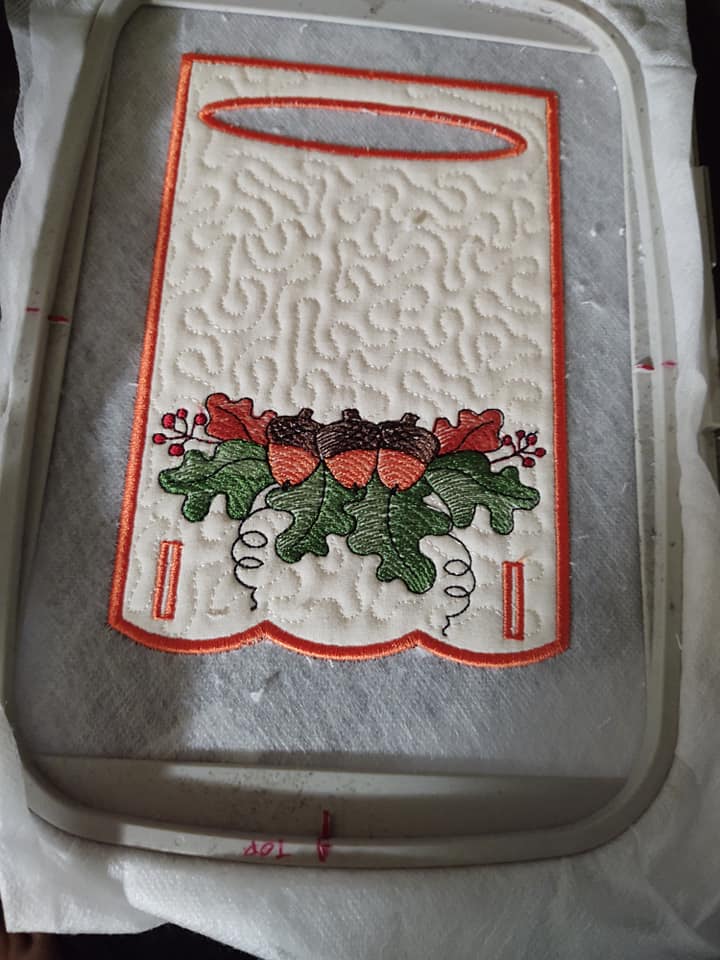 Elizabeth decided to create something unique, to accent her kitchen towels. She used our Acorn Towel Topper Design and I do believe it came out fabulous!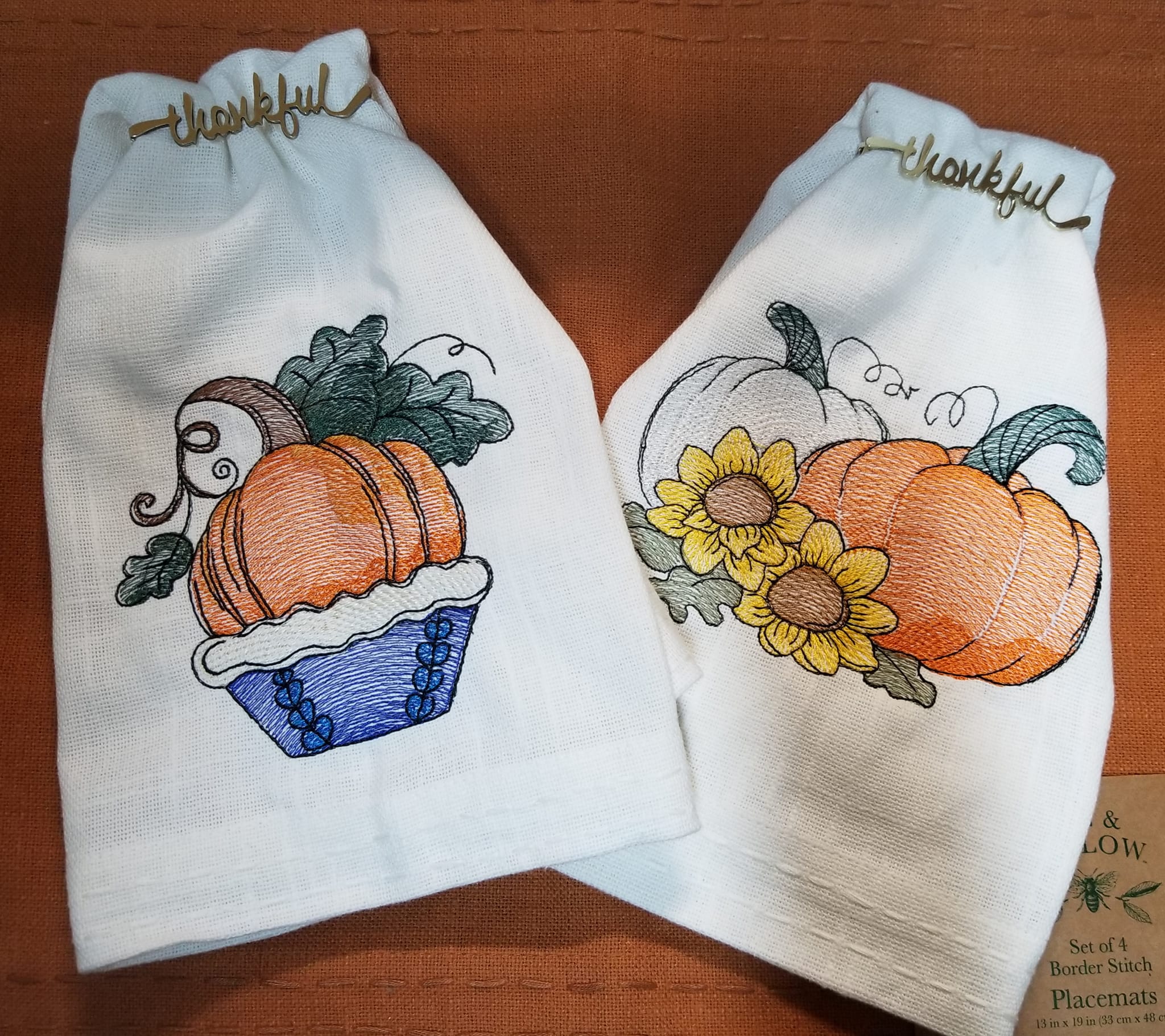 Dee was never a real Fall kind of gal... but she does love the pumpkins! These custom towels she made as gifts for her daughter in law using our Pumpkin Pie & Pumpkins with Sunflower designs! She's gonna love them!
Show Us Your Work
Always curious, we would love to see what you are working. If you have a recent project you are proud of, please feel free to send us some lovely shots! To submit projects for featured blog articles, or if you have any questions, please email: info@embroiderys.com.
Looking for more inspiration?
Check out more Customer Projects blog posts HERE
Just Have to Have the Projects you saw?

Fall Mixing Bowls
Acorn Towel Topper
Pumpkin Pie
Pumpkins with Sunflower
Recent Posts
With Halloween getting close at hand, it is time to get busy coming up with unique and enterta …

For this weeks amazing projects, our clients focused on something that would help keep one of their …

In a continuation on our Fall theme, we have some amazing creations made by people just lik …