With the Fall season fast approaching, we are shifting gears by moving out of our Summer designs and looking forward to cooler temperatures, the changing of the leaves, not to mention the best holidays of the year! I can already taste some of that great food coming around the bend!
So without further ado, here are some wonderful ideas, straight from our own customers creative minds, to help get your own juices flowing for the new season!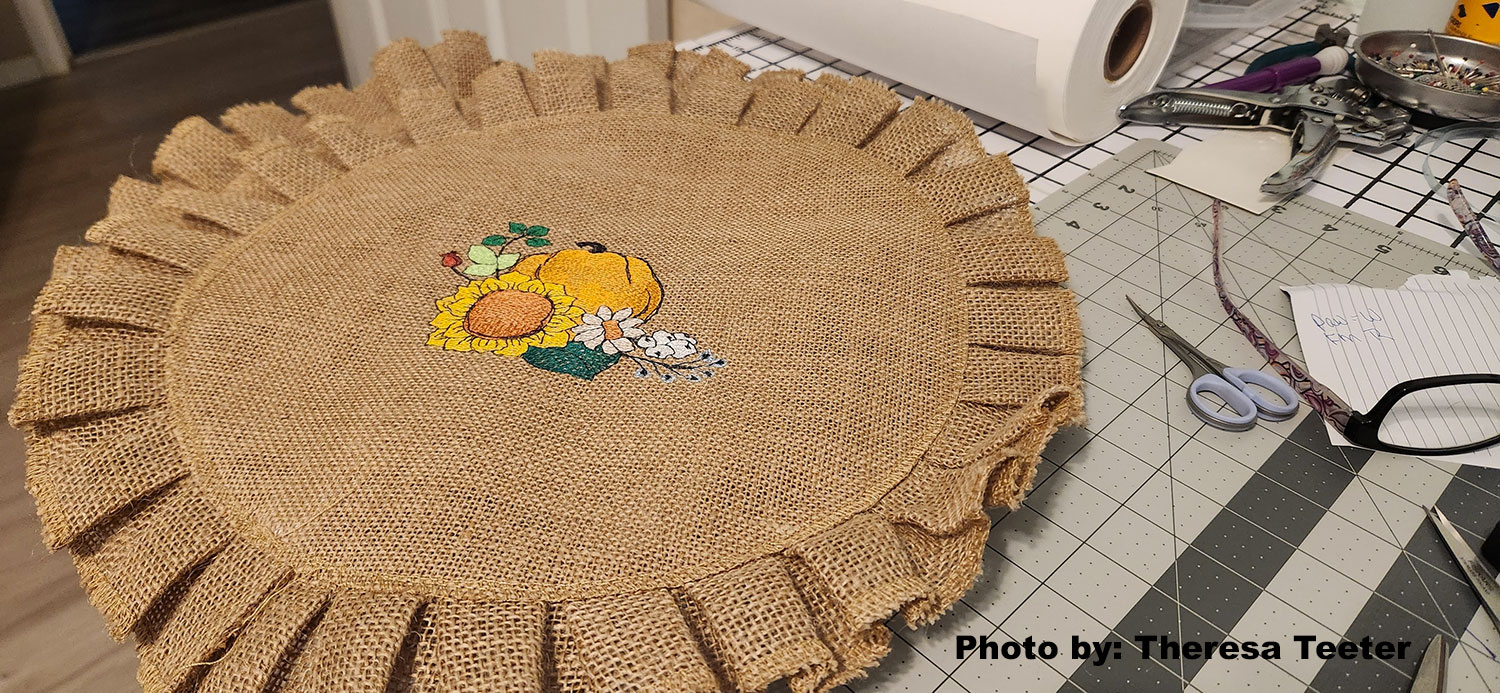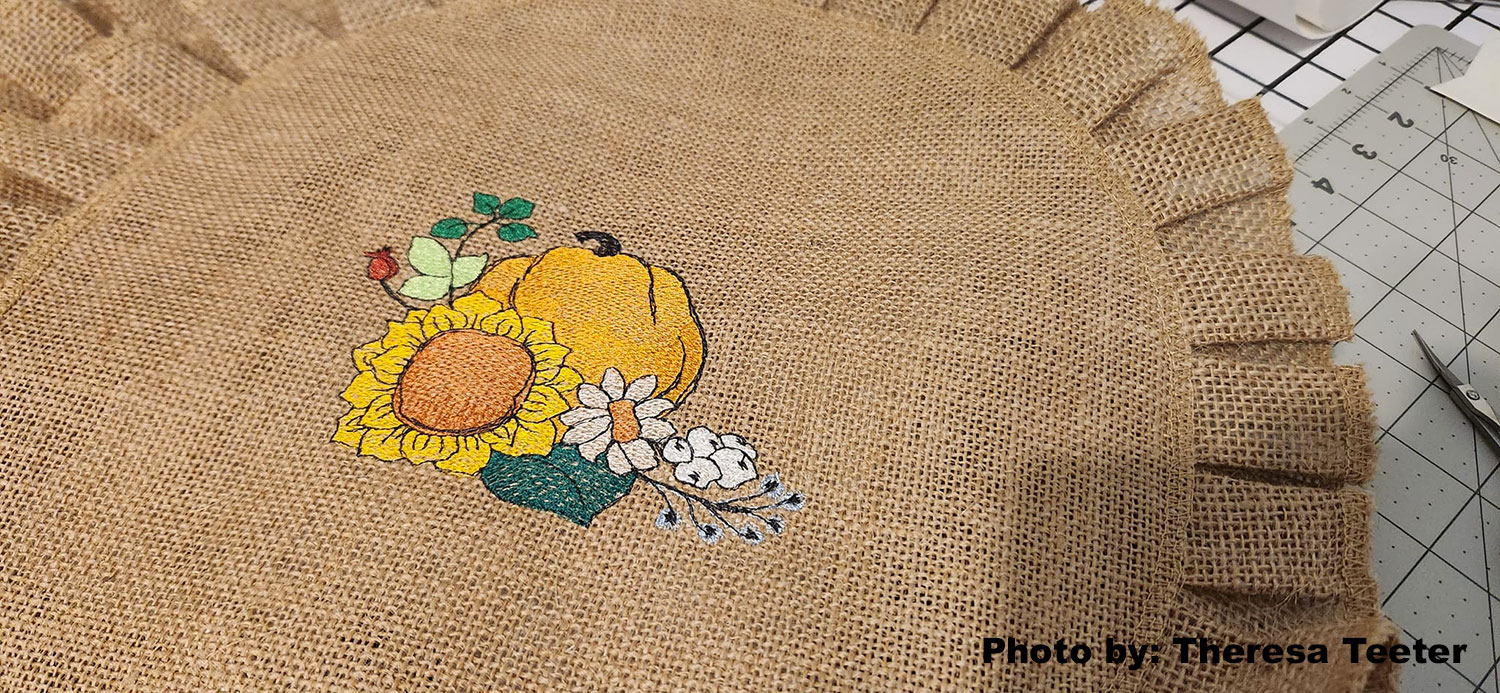 Theresa decided to get super creative and took some burlap, along with our Pumpkin Bouquet design to come up with this stunning placemat DIY! Amazing job Theresa, thank you for sharing!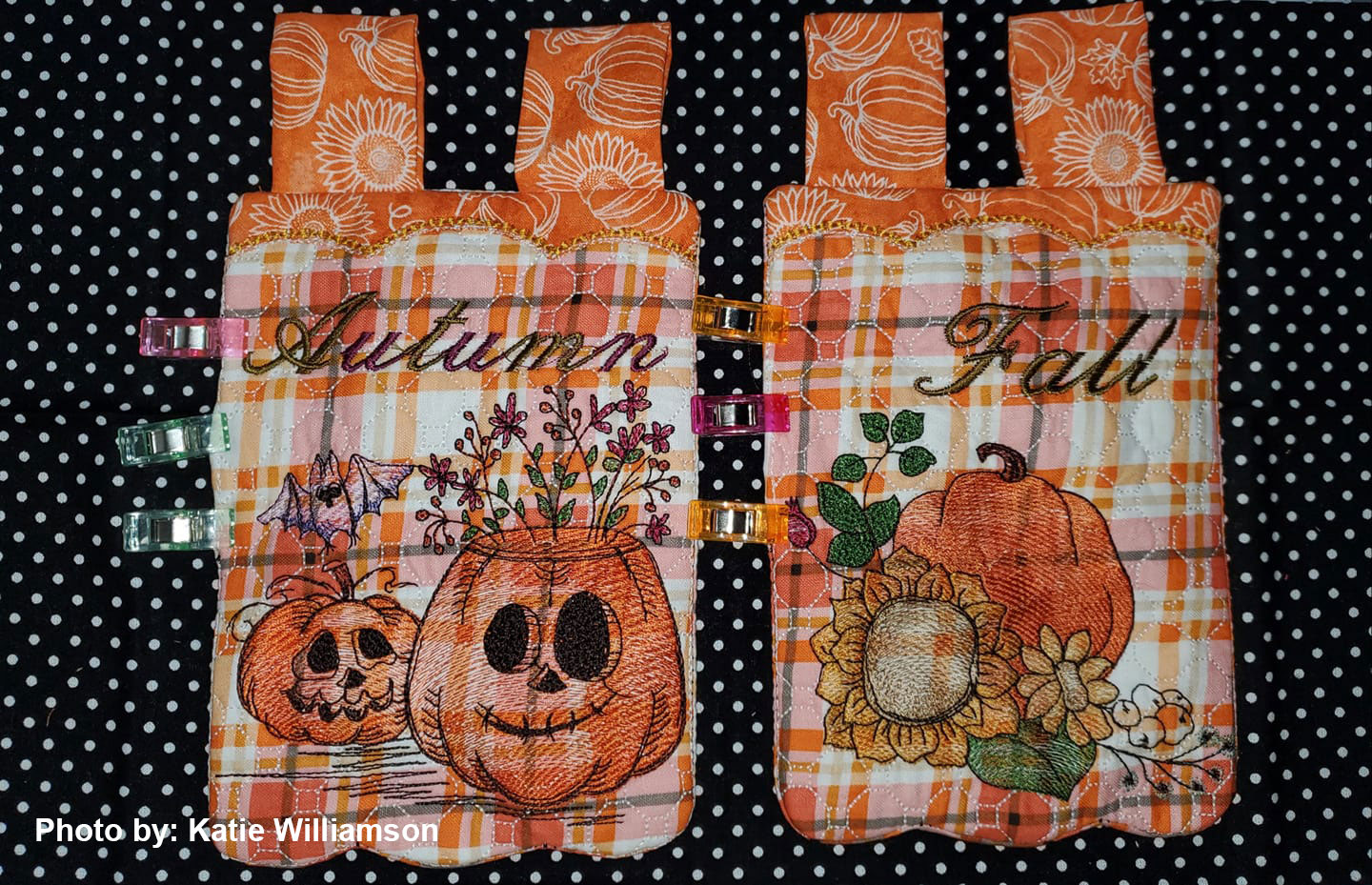 Katie took our Garden Flag (Blank) and used that in conjunction with our Pumpkins with Bat Scene in order to crate this lovely themed design set of two flags! The creativity is astounding! Thank you for your amazing creativity Katie!

Lastly, we have Bea... who took our Pumpkin Bouquet and did this dishtowel with diaper fabric, which she found already pre-cut & packaged in 2 yard packages. The style of her project is so pretty... and it stitched out so nice. With more than one hoop size provided, there is a perfect size ready for any project. Kudos to you Bea!
Show Us Your Work
Always curious, we would love to see what you are working. If you have a recent project you are proud of, please feel free to send us some lovely shots! To submit projects for featured blog articles, or if you have any questions, please email: info@embroiderys.com.
Looking for more inspiration?
Check out more Customer Projects blog posts HERE
Just Have to Have the Projects you saw?
Pumpkin Bouquet
Garden Flag (Blank)
Pumpkins with Bat Scene
Recent Posts
With Halloween getting close at hand, it is time to get busy coming up with unique and enterta …

For this weeks amazing projects, our clients focused on something that would help keep one of their …

In a continuation on our Fall theme, we have some amazing creations made by people just lik …