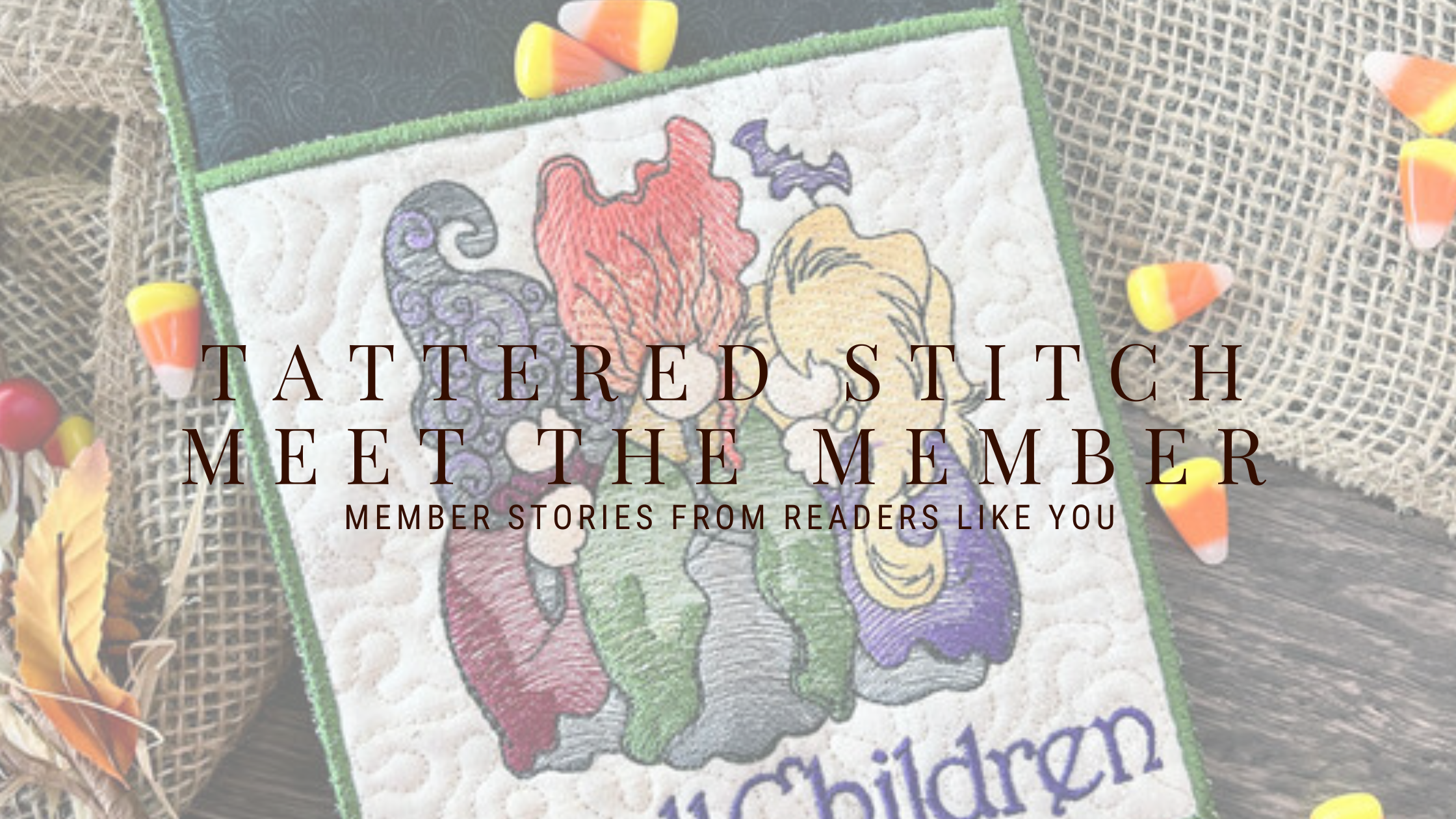 Featured Member for October - Diana Wacker Faue

1. How long have you been embroidering? How did you start your machine embroidery journey?
I've been embroidering for about 5 years now. I began my love of embroidery when I was a teenager and learned to do hand embroidering to start. I began hand embroidering dish towel and quilt blocks at first. It was a family affair. My mom, sister and I would sit and embroider together as a family, I have such fond memories of this time. We [embroidered] the state flowers quilt blocks which my mom put together then hand quilted. I love to embroider now both by hand and on my machine. I'm really hooked on combining the two things I love most - embroidery and quilting.
2. What is your favorite type of project to create?
In addition to embroidery I also love to quilt, which allows me to create fun projects that combine both of my loves. I grew up watching my mother make quilts. When I retired I wanted to start making quilts for my family. I tried putting one together but quickly realized I need classes (which got me thinking that I probably should have started this hobby many years ago when my mom could have helped teach me.) Live and learn! I went to a local quilt shop and took a quilting class - I was hooked! After that and a lot of practice it became much easier for me to put a quilt together. The first one on my own took several weeks, but in the end it was worth it. I jumped in with both feet and bought a longarm.
3. What was the inspiration behind this project?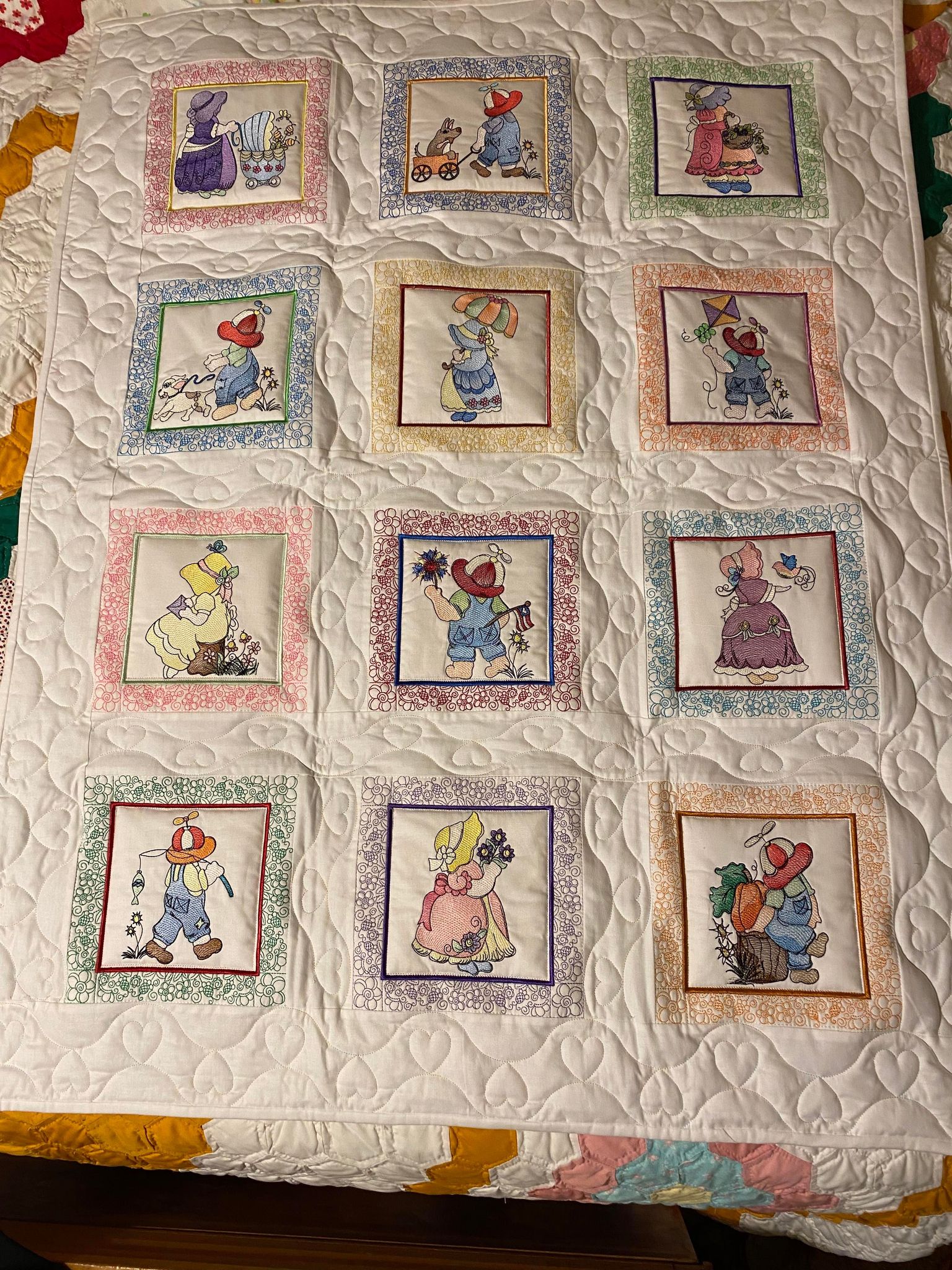 When I was a child my mom hand appliquéd a Sunbonnet Sue quilt - as she finished the blocks I would sit on the floor and look at each one and lay them out in rows. I always picked out my favorites. When I saw these Sue & Sam blocks I just knew I had to do them!!
4. Do you have any tips you can share with our readers?
Some things I have learned as I continue on this journey - plan out how you want the final project to look. Colors and fabric choices are really important.
5. How did you find TSE and what is one of your favorite designs?
I found TSE as I was looking through some groups on Facebook. I fell in love with the designs and the look of the sketch stitch. There is so much you can do with them! I have done t-shirts, several quilts, tons of dish towels and potholders!
---
Thank you Diana for sharing your project and embroidery story with us!
Along with our Sunbonnet Sue and Sam designs, here are some other member projects also on sale
| | | |
| --- | --- | --- |
| | | |
| Brenda M | Autumn GV | Sandi M-D |
Recent Posts
Featured Member for November: Dixie Hedges--Lloyd1. How long have you been embroidering? How did you …

Featured Member for October - Diana Wacker Faue1. How long have you been embroidering? How did you …

1. How long have you been embroidering? How did you start your machine embroidery journey?I bou …