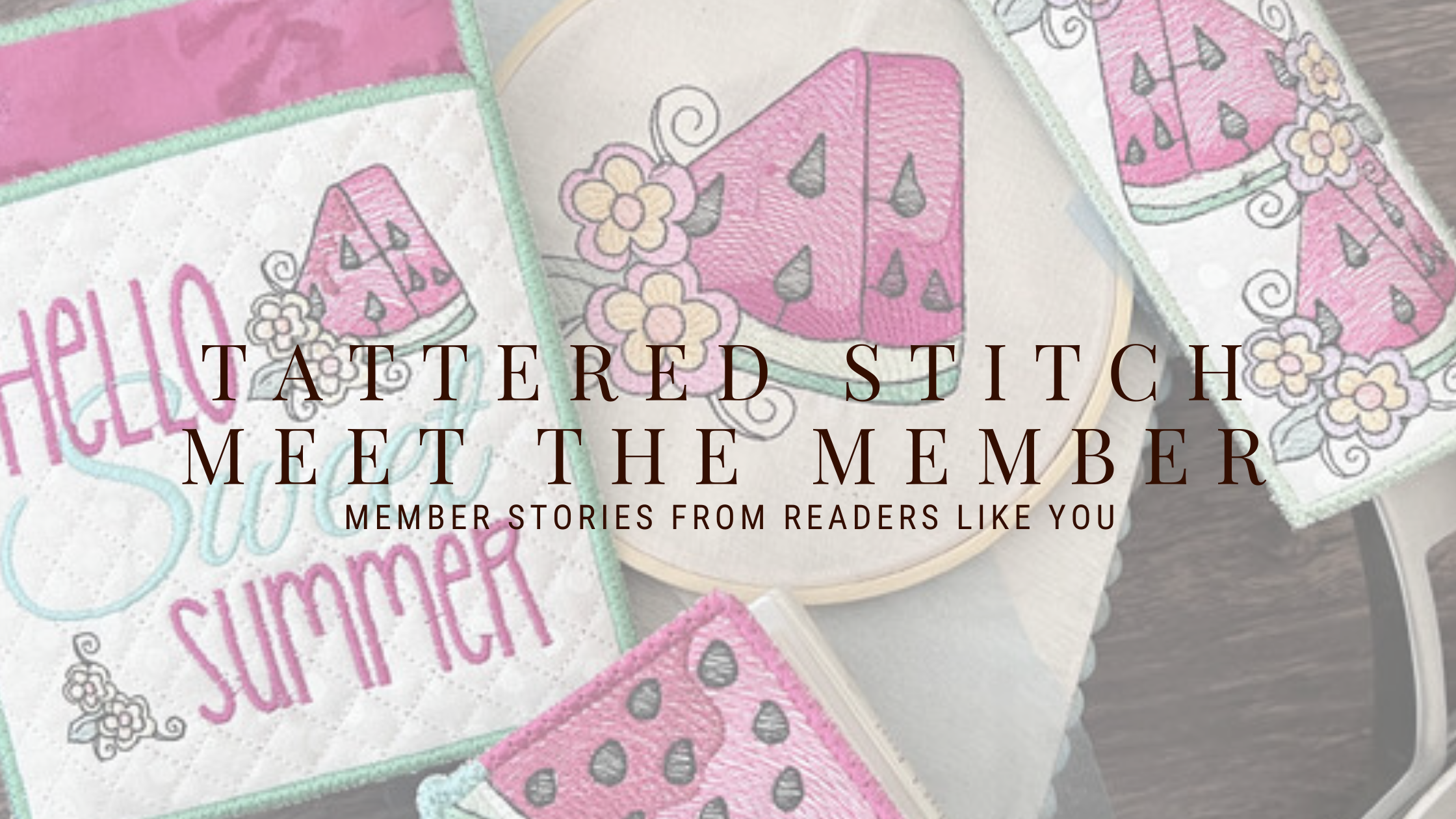 Featured Member: Carol Ann Bowser


1. How long have you been embroidering? How did you start your machine embroidery journey?
I got my first machine in November of 1999 and shortly after I started using it. At the time I only had a 4x4 hoop, so about a month later I saw the pe800 from Brother and purchased one from them. A few months after that purchase I saw that Joann fabric was having a sale on machines so again I got my 3rd machine within 6 months! I was hooked! However I wasn't happy and there was a really good deal on a Brother 1600e on eBay - brand new! Long story short, my 5th and last machine is a beautiful machine, the Viking Designer Brilliance 80 which makes me so happy, especially since now I have hoops up to 8x14!
2. What is your favorite type of project to create?
My favorite things to stitch are in-the-hoop projects, for example I love the potholder and towel toppers! That's not all, I like to embroider the garden flag designs and put other TSE designs on projects. I love how Tattered Stitch Embroidery has many choices and love all the designs.
3. What was the inspiration behind this project?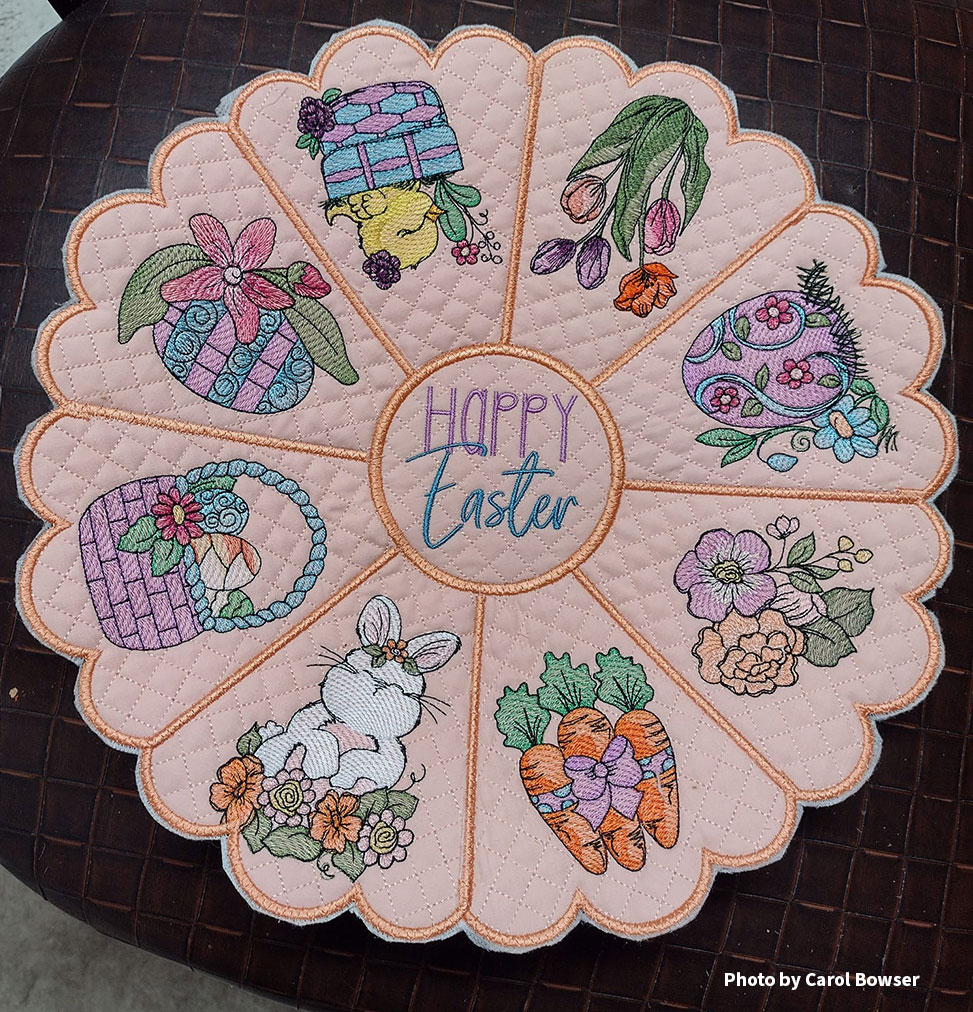 I just like different things up for the seasons and so do the adults kids. I loved how the mylar looked in this design. I also loved how it sparkles like I think a mermaid's tail would.
4. Do you have any tips you can share with our readers?
My advice for others is to find the right machine for your needs the first time around. ;)
5. How did you find TSE and what is one of your favorite designs?
I found Tattered Stitch Embroideries on Facebook through an 'In the Hop' where you go around to many different participating companies with free designs for that day. I found the Tattered Stitch free angel tree topper made from organza and I was hooked from that moment! I am sure glad I found this company because it's my favorite of all the places out there, not saying I don't buy from others but I buy the most from TSE!
---
Thank you Carol for sharing you embroidery journey with us and your lovely TSE project!
Please take a look at some of our other favorite project submissions and shop them while they're on sale!
Recent Posts
1. How long have you been embroidering? How did you start your machine embroidery journey?I bought …

1. Question: How long have you been embroidering? How did you start your machine embroidery jou …

Featured Member: Carol Ann Bowser1. How long have you been embroidering? How did you start your …