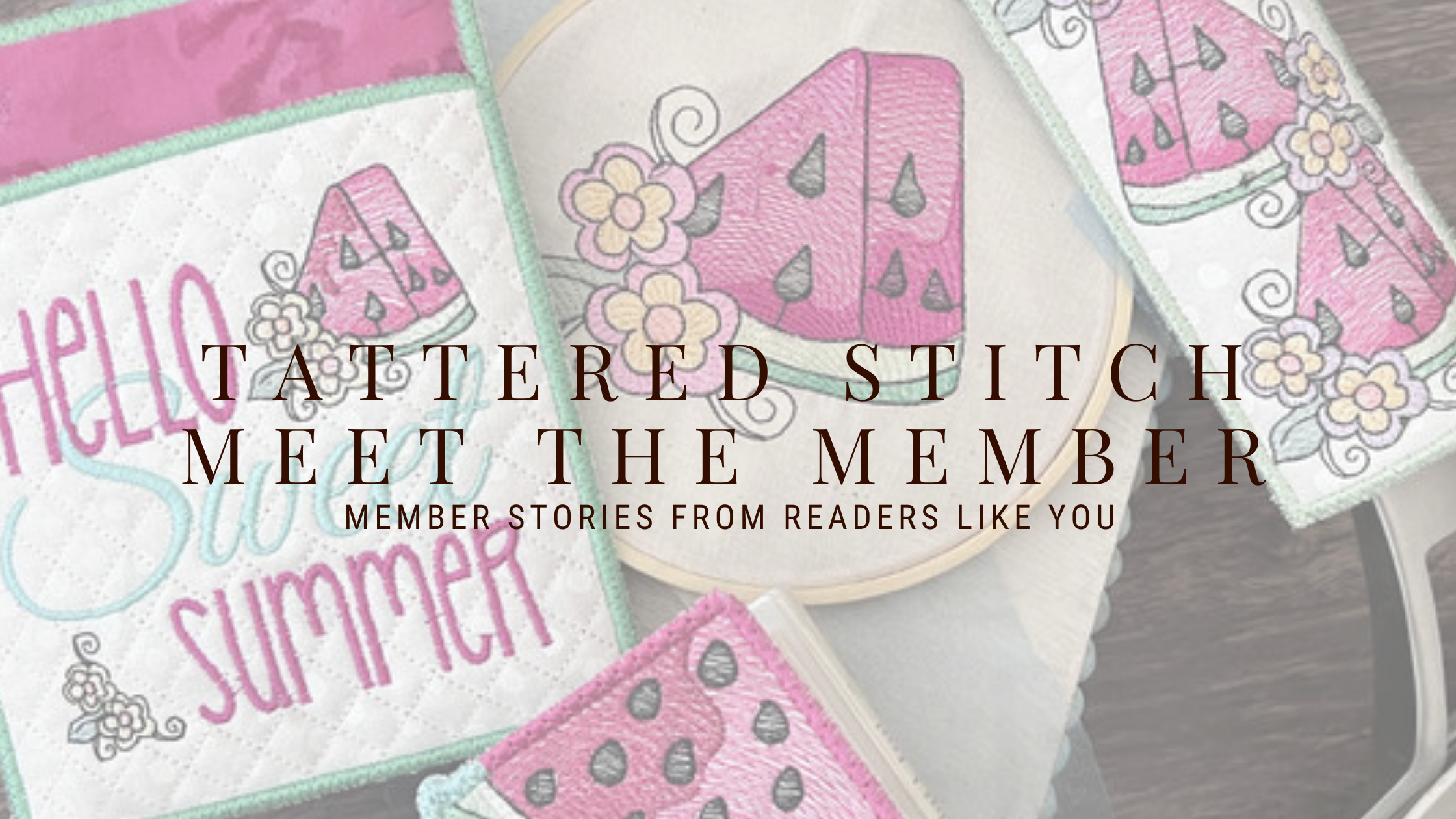 1. How long have you been embroidering? How did you start your machine embroidery journey?

I bought my first embroidery machine, a Brother Luminaire XP2, not long ago in March of 2021. I had looked at them about 25 years or so ago, but didn't have the funds to buy what I wanted. So I had given up on that dream, until this year when my husband purchased the machine for me!
2. What is your favorite type of project to create?

I have enjoyed all the projects that I have been working on, but I am really enjoying making towels, pot holders, coasters and freestanding lace. I think my favorite pattern so far is the Floral Chicken bundle from Tattered Stitch.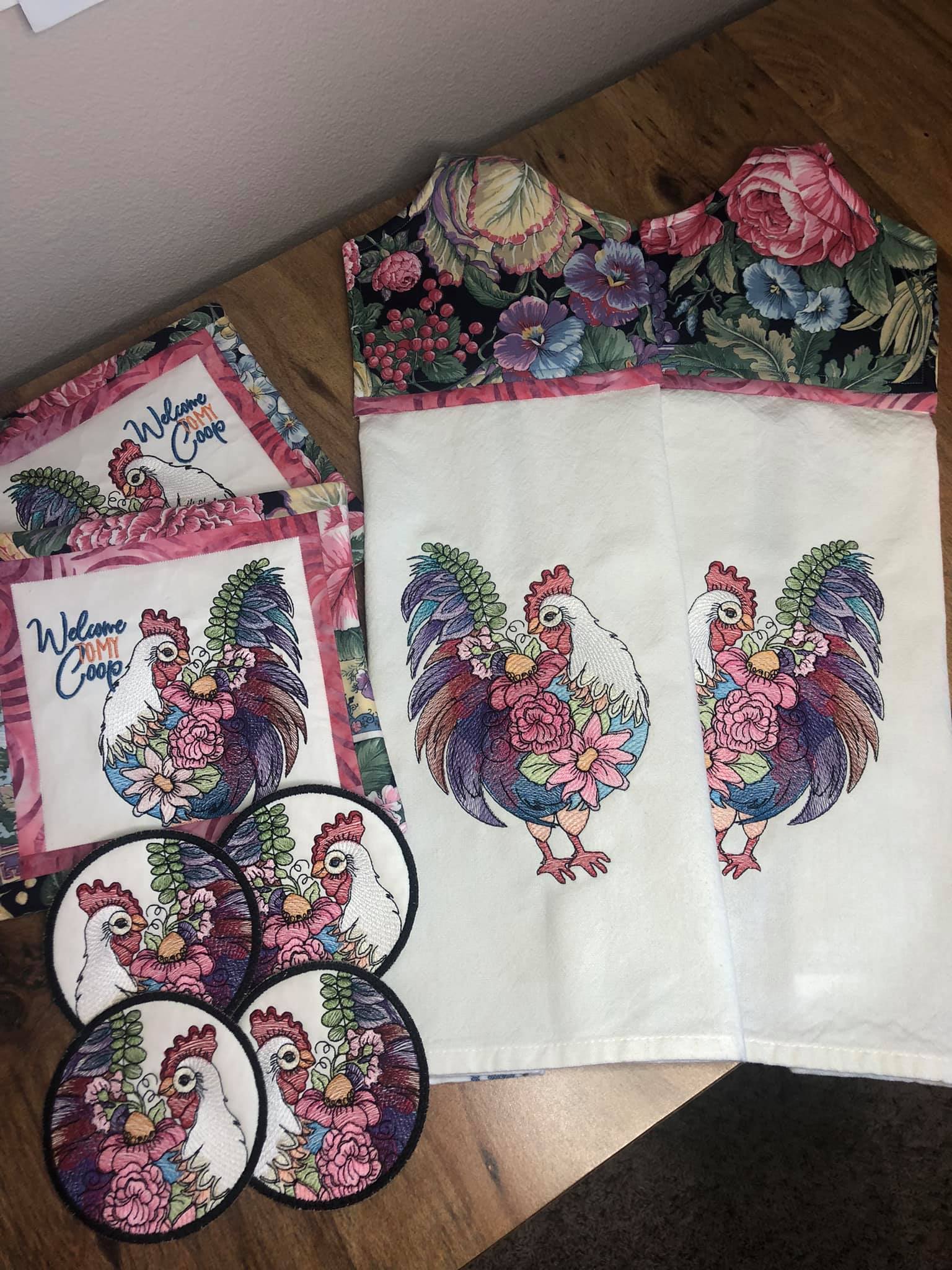 3. What was the inspiration behind this project?

The inspiration behind the chicken grouping that I did, was mostly that I fell in love with the pattern. I had to have it the minute I saw it and had to stitch it out. When I got the towels stitched, I decided I needed to put toppers on them and just happen to have the blue and pink fabric from 30 years ago. I thought it looked really good with the embroidery!

4. Do you have any tips you can share with our readers?

My tip is stitch out your embroideries in colors that go with fabric that you already have in your stash. It is really nice to not have to go buy more fabric to go with what I'm stitching. (Great tip!)

5.How did you find TSE and what is one of your favorite designs?

Someone on Facebook had mentioned Tattered Stitch and. I had to check it out. I bought a few designs and loved how they stitched out. Then, that's all it took and I was hooked! Tattered Stitch is my favorite website for buying designs.
---
Thank you Roberta! What a great project to take on!




More featured projects:

Recent Posts
1. How long have you been embroidering? How did you start your machine embroidery journey?I grew u …

1. How long have you been embroidering? How did you start your machine embroidery journey?I bought …

1. Question: How long have you been embroidering? How did you start your machine embroidery jou …