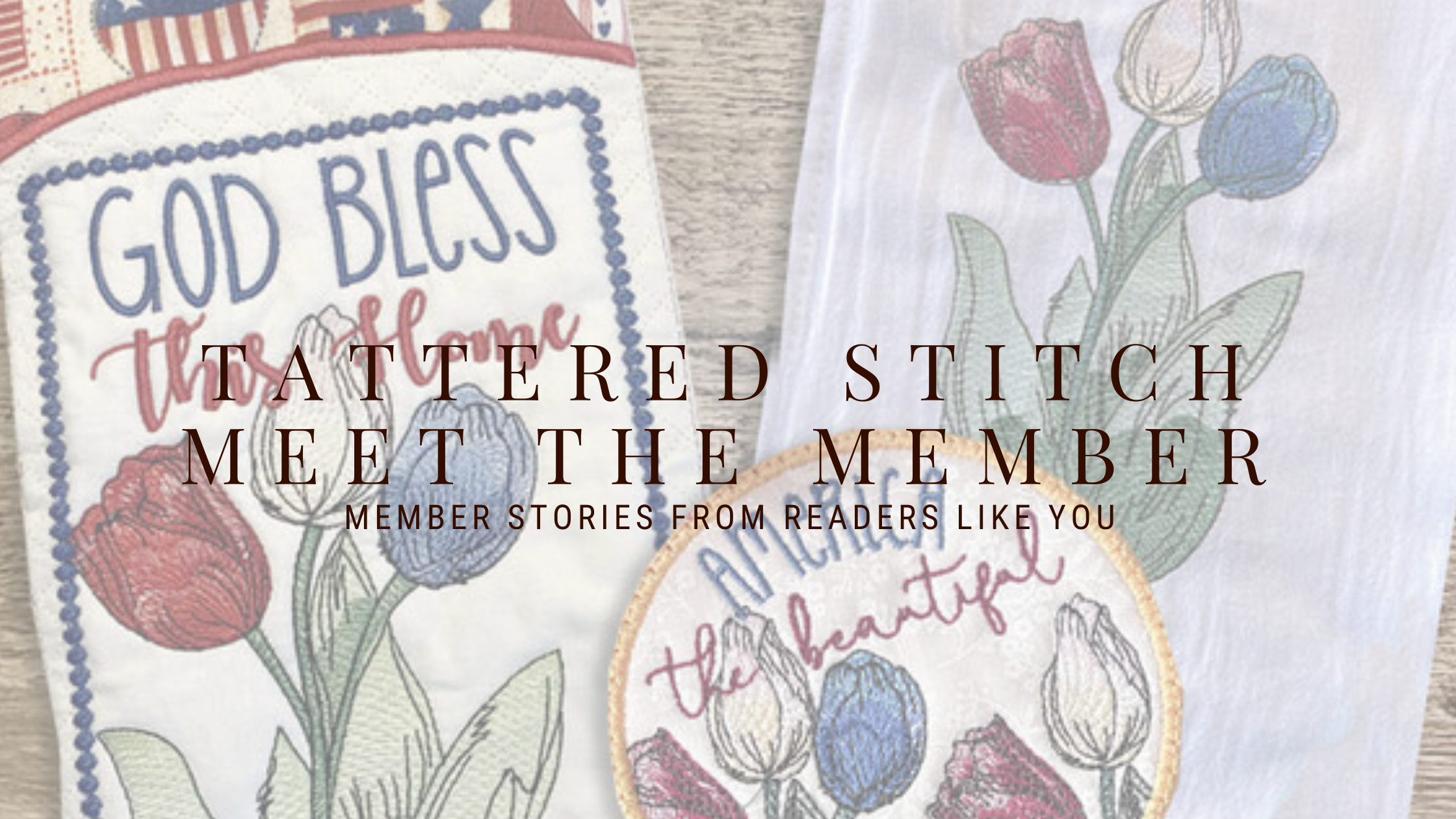 1. How long have you been embroidering? How did you start your machine embroidery journey? I have been embroidering for about 15 years. I have always sewn, but embroidery has always interested me. I was a Realtor for about 15 years and when the economy took a turn in 2007, I still needed to earn a living as I had a child at home. I borrowed money and bought my first machine in Oct 2007, and had it paid for with the things that I had made by Christmas, 2007. I was hooked! I now have a commercial machine as well as 2 other smaller home machines.
2. What is your favorite type of project to create?
I am always looking for new techniques and projects to make. Recently, I have been working a lot with vinyl. I do enjoy raw edge applique, and using modern fabrics.
3. What was the inspiration behind this project?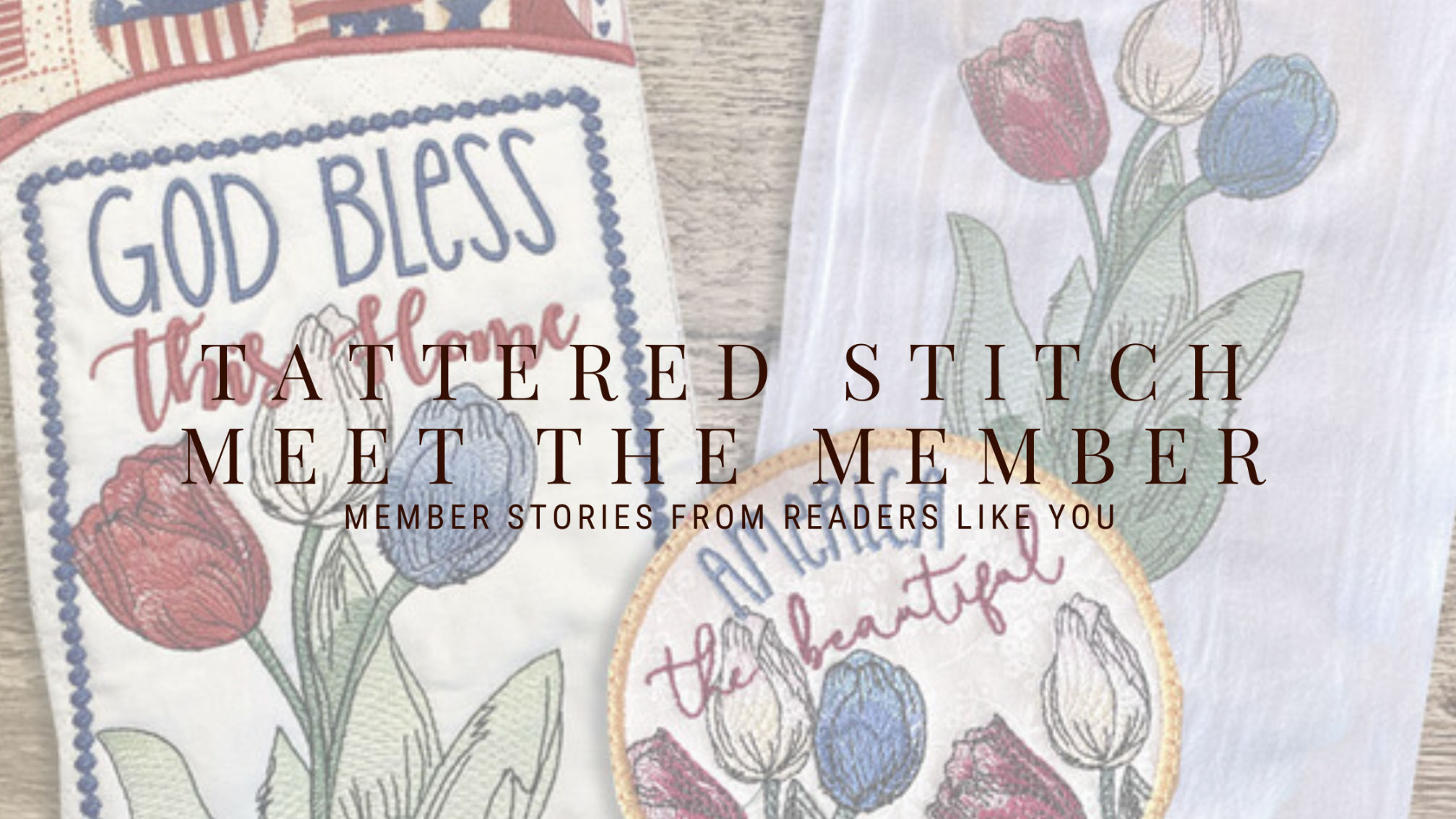 I am a big fan of Tattered Stitch and am always purchasing new designs. I have come to love the sketch work designs and use them on a lot of different projects. I purchased the Angel clothespin magnet when Nicole had released it as a fundraiser. I never got a chance to stitch it out until Christmas. I am always looking for something quick that I can make to give to friends and family as small gifts. I ended up stitching out over 30 angels and everyone loved them!
4. Do you have any tips you can share with our readers?
I have recently started teaching classes and find that most of my students are looking for more knowledge and information in all areas. The main thing that I tell them is to try to not become frustrated! It is a learning process, and if something seems to be too overwhelming to you, to walk away and come back later. The embroidery process takes time, and the more you do, the better you get at it!

5. How did you find TSE and what is one of your favorite designs?
I think I originally found TSE embroidery through one of the Facebook sites that I subscribe to. I love all of the designs that are created and especially love the gnomes! I have used them in many different projects.
Thank you for sharing your story and embroidery journey with us Kay!
---
Here are a few more member favorites that are now on sale through the month!
Recent Posts
1. How long have you been embroidering? How did you start your machine embroidery journey?I sta …

1. How long have you been embroidering? How did you start your machine embroidery journey? I ha …

1. How long have you been embroidering? How did you start your machine embroidery journey?I grew u …